Trending:
August is going to be incredible: love and promotion await those who are in for it. Horoscope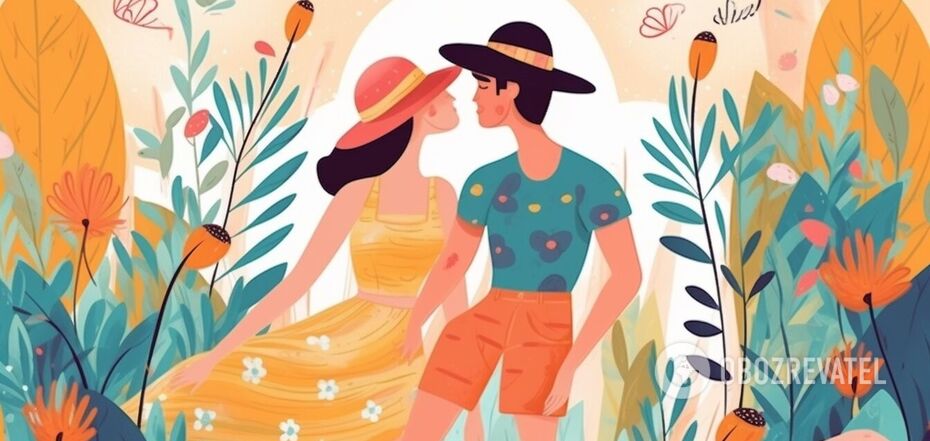 Horoscope for August
August will bring exciting opportunities and pleasant surprises for all zodiac signs. The main thing is not to miss your chance and accept positive changes in life.
The Full Moon will give you extra energy and fill you with strength for new achievements. Astrologers have compiled a horoscope that will help you plan and prioritise everything.
Aries
In August, Aries will have career growth and new opportunities at work. Focus on improving your health and well-being. Financially, this month may be a little more challenging as expenses may increase. Spend time with your relationships and avoid making impulsive decisions.
Taurus
Saturn in the tenth house and Mercury in the first house can bring positive changes at work. You will get new career opportunities and your financial income will increase. Take time to take care of yourself and relax.
Gemini
Thanks to Jupiter's influence, you can get new opportunities at work and financial growth. Communicate more with your partner and be open to new acquaintances. August will be a good month for you.
Cancer
Your good communication skills will play a crucial role in achieving success. Thanks to Mars in the tenth house, there is a chance of a promotion at work. Focus on getting promoted and developing your skills. You may have to spend money on your parents because of illness.
Leo
Leos are expecting positive changes in their careers this month. However, unnecessary expenses may cause financial problems, but you will find ways to cope with them. Remember to maintain a healthy work-life balance.
Virgo
Jupiter can lead to increased spending and you may even need to take out loans. Spend your money carefully and don't make impulsive purchases. Venus retrograde will help strengthen love and harmony in your relationships.
Libra
Unfinished tasks can cause problems at work. You're likely to have difficulties with colleagues. However, once you build a rapport with them, you'll have an opportunity for career advancement. Strengthen your emotional connection with your partner.
Scorpio
Listen to your intuition when making decisions. You can move up the career ladder through hard work. Scorpios can build a strong love relationship if they open up to their partner.
Sagittarius
You won't have any health problems this month. Sagittarius will plunge into new adventures and opportunities. This is a good time to get married or start a new relationship. Focus on personal growth and self-discovery.
Capricorn
The financial situation will improve this month, forcing you to be responsible with your spending. Focus on your career goals and ambitions. Strengthen relationships with loved ones and make new acquaintances.
Aquarius
Representatives of this sign have a passion for research and creativity. Expenses may increase, but new opportunities will arise at work. Use your unique ideas and strengthen your friendships.
Pisces
Your powerful intuition will help you make wise decisions. You can overcome financial losses thanks to your determination. Focus on your spiritual growth. It takes a lot of effort to succeed at work.
Earlier, OBOZREVATEL published a horoscope for the full moon in August, which will help you reconsider your values.
Subscribe to OBOZREVATEL's Telegram and Viber channels to keep up with the latest news.