Trending:
At what age will you get married: a simple psychological test will show you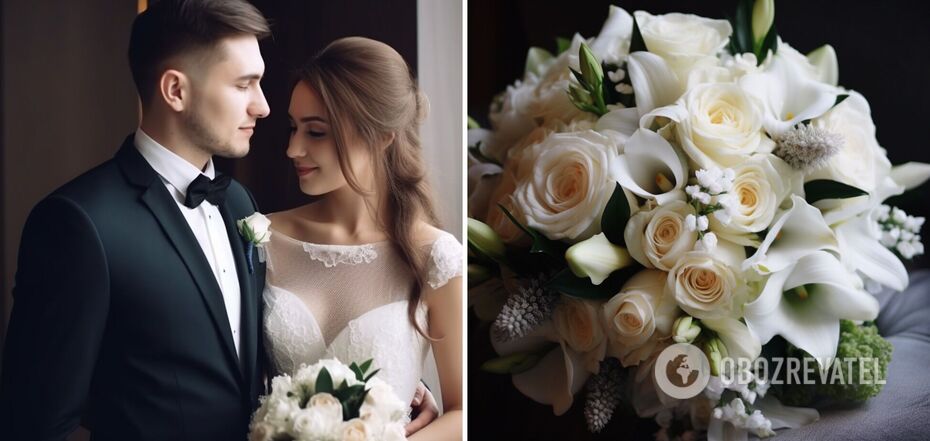 A psychological test will show you when you will find true love and get married
Psychological tests are not only interesting but also a useful way to spend time. The most popular tasks are those that offer you to choose one option from several offered and get a quick interpretation.
A simple test for girls is gaining popularity online. All you have to do is trust your intuition and choose one of the flowers that immediately caught your attention.
Tulip
You are sociable, open, sincere and sociable. Relationships play a major role in your life - you fall in love quickly and immerse yourself in feelings. You also like to give your care and love to your family and friends. You have many loyal friends, are easy to communicate with and are willing to take risks for the sake of feelings. You are likely to get married between the ages of 20 and 23.
Gerbera
You are in no hurry to get into a relationship. Marriage is a distant prospect for you at this stage of your life. You are focused on other important aspects: career, creativity, self-discovery, travelling, self-development. By discovering this world, you find harmony. Although you are somewhat wary of marriage now, this will change with age. You are likely to find love between the ages of 35 and 40.
Hibiscus
You are very active, impulsive and risky. Wanting vivid emotions and new discoveries, you are ready to take any risks. You love freedom and adventure. Your chosen one should share your values and strive for self-development. You are likely to meet someone like this between the ages of 31-34.
Sunflower
The sunflower is a flower of joy and happiness. You are a bright, compassionate and kind person. Charging everyone around you with positive energy, you always see the best in people and quickly forgive others for their mistakes. You are calm, cosy, and comfortable around you. You will probably meet your true love at the age of 26-30.
Rose
The rose is a flower of passion and love. You are likely to get married early - at the age of 18-20. You are a very romantic person. Falling in love quickly, you put your partner in the first place in your life. His thoughts, aspirations, and desires are always more important to you than your own. You seem to dissolve into the relationship and often forget about your own needs.
The cherry blossom
You are likely to get married between the ages of 24 and 26. Sakura is a flower of tenderness and fragility, but it also symbolises strength, courage and endurance. You value both traditions and personal growth, so you're not in a hurry to get married early, but you don't want to delay it too much either. If you meet the right partner and he or she shares your aspirations and values, you will immediately agree to start a family.
The bouquet
According to psychologists, if you chose a single bouquet in the arrangement, it means that you are having a hard time making a choice. No, this does not mean that you are not capable of strong feelings - on the contrary. It's just that starting a family is too serious a step, and it's taken you a long time to take this risk. You may have had traumatic relationships in the past and even been disappointed in love. An active search is needed to form an understanding of who you need in your life and what character traits your ideal partner should have.
A wilted flower
A traumatic relationship has had a profound impact on your life. It took you a long time to heal. Therefore, you take a very responsible approach to finding a partner. You may find love in adulthood, but the relationship will be very tender and harmonious.
Earlier, OBOZREVATEL published an interesting test that can determine your level of trustworthiness.
Subscribe to OBOZREVATEL's Telegram, Viber and Threads channels to keep up with the latest developments.