Trending:
Astronomers see a super-powerful mysterious explosion that happened billions of years ago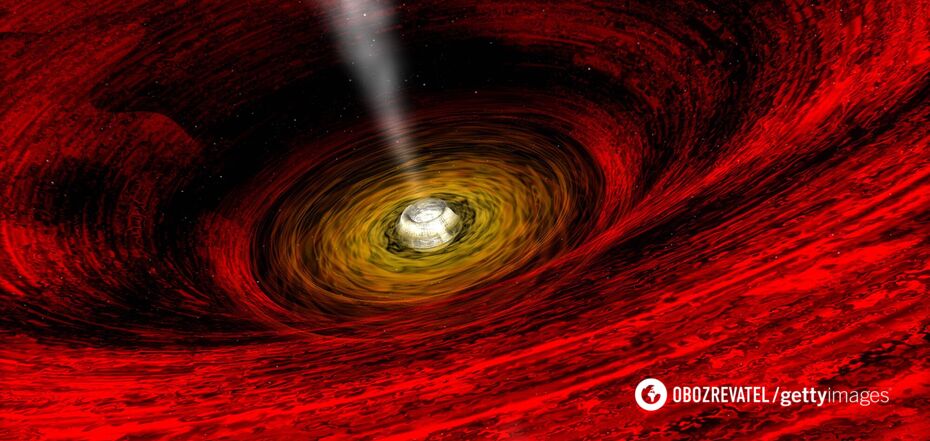 Black hole can cause unprecedented explosions
An event called AT2021lwx unfolded 8 billion years from Earth, where a supermassive black hole probably swallowed a giant cloud of hydrogen gas. This caused the most powerful cosmic explosion ever recorded, which has been going on for several years.
They described their observations of the spectacle in the scientific journal Monthly Notices of the Royal Astronomical Society. According to them, the explosion is 10 times brighter than any observed supernova.
"We came across it by chance because it was flagged up by our search algorithm when we were looking for the type of supernova," said Philip Wiseman, lead author of the study, an astronomer at the University of Southampton in the UK.
He explained that supernovae, as well as tidal flares that occur when black holes tear apart wandering stars, last only a few months before fading away. AT2021lwx, on the other hand, has been going on for more than two years.
"It was very unusual at first," the astronomer said, describing the discovery.
Scientists say the explosion released about 100 times more energy than the Sun will release in its entire lifetime. As for when it occurred, astronomers assume that it happened when the Universe was 6 billion years old (now the Universe is believed to be 13.5 billion years old).
The very reason for this event remains a mystery to astronomers, but they assume that it is the absorption of a giant cloud of hydrogen gas by a supermassive black hole, which is thousands of times larger than our Sun.
The scientists noted that the absorption of such a cloud caused shock waves to spread through the remnants of the hot gas, leading to a giant explosion whose light has been bombarding the Earth for more than two years.
The study also says that when scientists first saw the aftermath of the explosion, they thought it was a quasar - a supermassive black hole billions of times heavier than the Sun - that was tearing its gas cocoons apart with super-powerful light explosions. But further research, as LiveScince writes, revealed that the version was wrong, as the brightness of a quasar should change over time.
"But if you look back a decade ago, AT2021lwx was undetected, and then suddenly it appears with the brightness of the brightest objects in the universe, which is unprecedented," said Mark Sullivan, professor of astronomy at the University of Southampton and co-author of the study.
Therefore, scientists have suggested that a gas cloud that orbited the black hole but was knocked off course and absorbed is to blame.
Earlier, OBOZREVATEL told about another powerful object discovered by astronomers. They called it "Scary Barbie".
Subscribe to OBOZREVATEL's Telegram and Viber channels to keep up with the latest news.