Trending:
Aries will have difficulties with money, and Taurus will have problems with love: who will have problems in September. Horoscope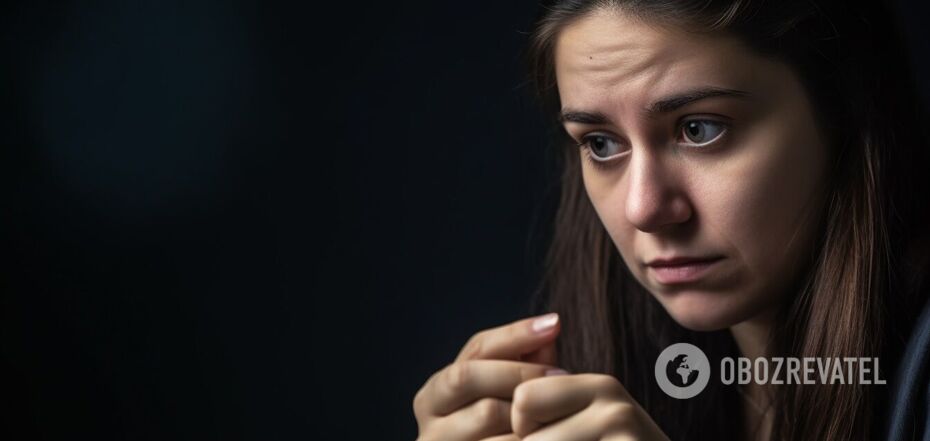 Horoscope for September
September is the ninth month of the year and in the Gregorian calendar, it is associated with the God Ganesha, which means wisdom and beginnings. Therefore, this month is the best time to start new projects and achieve your goals.
It is important to be patient and work hard to overcome all obstacles. Astrologers have compiled a horoscope that will help you plan everything correctly.
Aries
September will be turbulent for Aries due to the influence of Mars. You will face problems and obstacles, but you will definitely overcome them. This will strengthen you and fill you with confidence. Mars will also affect your relationships, causing problems between you and your partner.
Be responsible with your financial spending and don't make impulsive purchases. Your health will improve this month, so don't worry about it.
Taurus
Taurus may face difficulties due to the influence of Venus, so you need to be patient and focus on your development. In romantic relationships, be more accommodating and don't impose your opinion on your partner.
Your risky investments will not bring the expected profit. Consult an expert before making any investments. Your health will improve in September.
Gemini
This month will be a difficult test for you. You will face problems due to the unfavourable position of the planets in relation to your sign. Focus on your studies and improve your skills. Mars and Venus will also have a negative impact on your romantic relationships. So be careful what you say to your partner.
The financial horoscope is favourable this month for Gemini. All investments will be profitable. Take care of your health, as some problems may arise.
Cancer
Cancers will face problems in the first half of the month. Be patient and don't think about things that won't matter much in the future. Venus and Mars can create conflicts in romantic relationships. You may face many accusations from your partner.
The financial horoscope predicts a huge profit for Cancer and all your risky investments will also be successful. The stars have a good effect on your health.
Leo
Leos will overcome many obstacles in September, but this will only improve their lives. Mars will help you cope with all the problems, but don't relax, work hard.
Your romantic relationships will be filled with passion and harmony. The financial horoscope does not promise good profits. So don't spend money on rash purchases. You won't have any health problems in September.
Virgo
In September, Virgos will see development in their personal and professional lives. Mercury will have a good influence on all areas of your life. There may be some minor problems in your relationship, but you will quickly resolve them with your partner.
You should be careful when making decisions about choosing a business partner, as this could cause problems in the future. Mars will have a good influence on your health in September.
Libra
Venus and Mars will have a positive impact on your life. You will have a sense of stability and happiness, even if you have to overcome some obstacles. Romantic relationships will be harmonious this month. But control your emotions so as not to offend your partner.
The position of the planets is not very good for your finances. In September, you'll be in good health, so plan an outdoor activity.
Scorpio
Scorpios will get opportunities that will help you to bring out your best. Due to the influence of Venus, you will have problems in your relationships. To avoid conflicts, don't bring up old mistakes.
September is a good month for Scorpios in terms of finances. Investments will bring unexpected profits and improve your financial situation. Your health will be in good condition, but you may experience stress and anxiety due to problems at work.
Sagittarius
Jupiter will bring you development and growth in September, but Saturn may put obstacles in your way. There will be some problems in your relationships, but Venus will help you resolve them.
The financial horoscope promises a profit in September. Your health will improve, and you'll feel relief from chronic illnesses. Your mental health will also improve.
Capricorn
September is the most favourable month for Capricorns. Mercury will help you use your potential and skills to achieve success in life. You may encounter problems that you will definitely overcome with hard work.
The financial horoscope predicts problems with money, so be responsible with your savings. In September, you will get rid of all illnesses and feel better.
Aquarius
Aquarians should be prepared for ups and downs in September. Solve your problems with patience rather than making impulsive decisions. Venus's influence will also cause problems in romantic relationships, but Mars will help you overcome all problems.
Your risky investments will not bring the expected profit. In addition, your regular investments will also incur minor losses. September is the perfect month to try out all the outdoor activities you've been planning for several months.
Pisces
Pisces will have enough patience and perseverance to overcome all obstacles in September. It's important to understand the cause of the problem and then look for ways to solve it. To keep your romantic relationship harmonious and balanced, you need to open up to your partner and show them that you are committed to them.
Your risky investments will not bring the expected return, so be responsible with your spending. Your health will improve this month.
Earlier, OBOZREVATEL published a detailed horoscope for September, where it told how the lives of all zodiac signs would change.
Subscribe to OBOZREVATEL's Telegram, Viber and Threads channels to keep up with the latest developments.