Trending:
Are you a kind soul or full of ambitions? This simple optical illusion will reveal your secret side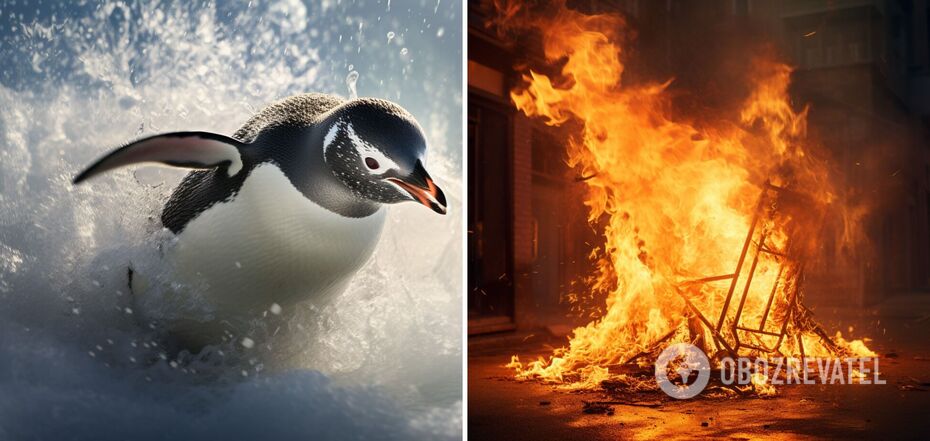 Optical illusion. Illustrative image
Optical illusions are not only a great way to spend your leisure time and escape from everyday worries but also to keep the brain in good shape.
An optical illusion that can reveal hidden character traits is gaining popularity online. Just look at the picture and tell us what you saw first.
This optical illusion will help you determine whether your friends and family consider you a good soul and whether you are capable of ignoring the feelings of others for your own ambitions. An interesting test was posted on TikTok by Mia Yilin (@mia_yilin).
Flame
You can be called a real do-gooder if you saw the flames first. Everyone around you admires your compassionate nature and ability to be merciful. You are ready to sacrifice everything for the sake of your family and friends.
Your kindness is admirable, but make sure you also take time for yourself and do what you enjoy. Make sure that no one takes advantage of your kindness for their own selfish purposes.
You are a very caring and thoughtful person who always puts the needs of others before your own. This care is not forced, it comes from the depths of your heart and brings you real joy.
Penguin
If you first saw a penguin, you are a big dreamer. You are a very creative person and often spend a lot of time thinking about your hobbies or goals for the future. You love learning, cognition, and searching for new information.
People admire your unique stance on life and appreciate your personality. However, make sure that you don't spend too much time thinking instead of starting to make your dreams come true.
You are a visionary, always dreaming big and thinking outside the box. Your innovative ideas and forward-thinking make you stand out from the crowd.
Earlier, OBOZ.UA published an optical illusion that will tell you how you express your love and affection for your partner.
Subscribe to OBOZ.UA on Telegram and Viber to keep up with the latest events.