Trending:
Archaeologists discover 476,000-year-old wooden "cross": it is older than modern humans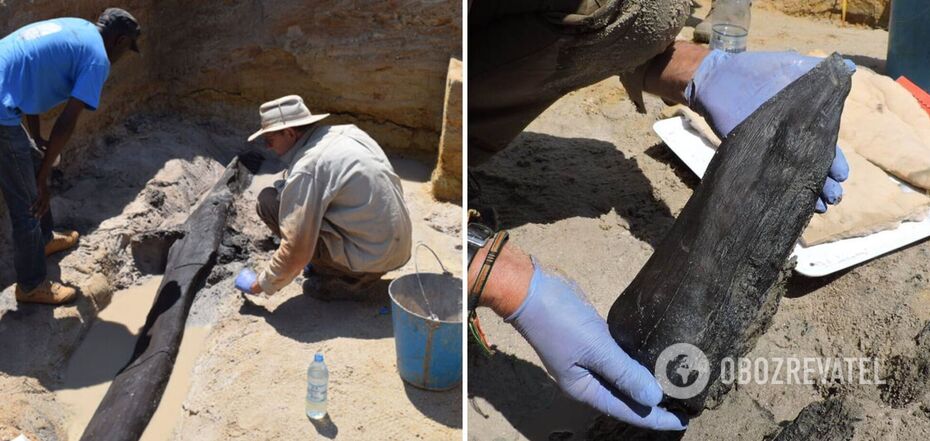 Archaeologists have excavated a cross-shaped structure made by the ancestors of Homo sapiens
Scientists know very well that humanity learned to make various objects at the very beginning of its existence - tools and the results of their use are of particular interest to them. However, modern methods of studying archaeological finds show that even our ancestors were engaged in such work long before the appearance of the modern species Homo sapiens.
According to Cosmos Magazine, such an artifact was found by British archaeologists. They unearthed a wooden cross-shaped structure about 476,000 years old near Kalambo Falls in Zambia, Africa. It is known that the first H. sapiens appeared about 100,000 years later.
The excavations near Calambo are part of a project by the University of Liverpool (UK) dedicated to the early technologies used by the ancestors of modern humans 500-300,000 years ago. Scientists consider the "cross" found here to be incredibly lucky, because wood usually does not survive for so long. But the structure managed to survive because of the high water level in the Kalambo. Scientists suggest that it could have been part of the foundation of some man-made shelter or platform.
The researchers sent their find to the University of Aberystwyth to conduct luminescence dating. It determines the age of the material by the quartz particles present in it. The method determines when it was last exposed to sunlight. In such cases, the accumulated energy is absorbed as a result of exposure to radioactive isotopes over tens or hundreds of thousands of years. When the material is exposed to sunlight, the energy accumulated over these periods is released, and the release of this energy helps determine the age of the object. If the material itself does not contain quartz, such as wood, then it is possible to date it thanks to the sediments that surrounded it.
This is not the first similar find made in the same place. However, the previous ones were excavated about 60 years ago, and at that time there were no technologies that would allow us to determine the age of such an artifact. "These new dating methods have far-reaching implications: they allow us to date events much further back in time, to piece together sites that give us insight into human evolution. The site at Kalambo Falls was excavated back in the 1960s when similar pieces of wood were discovered, but they could not be dated, so the true significance of the site was still unclear," explained Professor Jeff Dallaire, a fluorescence dating expert at Aberystwyth University.
The structure on sale is the first material evidence that human ancestors purposefully joined wooden logs together to create large structures. They were crafting something, not just using primitive spears, digging sticks, or fire tools for their daily activities.
Larry Barham, a professor at the University of Liverpool, explained that this discovery casts doubt on previous assumptions about early human technology and lifestyles. It allows us to conclude that our ancestors who lived in this place had access to water and wood, with the help of which they established their life and therefore could afford to lead a settled life, not to be nomadic.
"Forget the label 'Stone Age', look at what these people did. They made something new and great out of wood. They used their intelligence, imagination, and skills to create something that had never been seen before, something that had never existed before," Barham said. He explained that early humans were already influencing the world around them to make their lives more comfortable. Even if it was just about creating a platform where they could sit by the river and do something. "These people were more like us than we thought," the scientist says.
Now Barham, Dallaire, and other researchers have joined the calls to recognize Kalambo Falls as a World Heritage Site based on their findings. "Our research proves that the site is much older than previously thought, so its archaeological significance has now increased," Dallaire said.
Earlier, OBOZREVATEL told about the discovery of scientists, which may indicate that people probably wore shoes as early as 148,000 years ago.
Subscribe to OBOZREVATEL 's Telegram and Viber channels to keep up with the latest developments.