Trending:
An old cheap Honda was compared with a Porsche supercar: which one turned out to be faster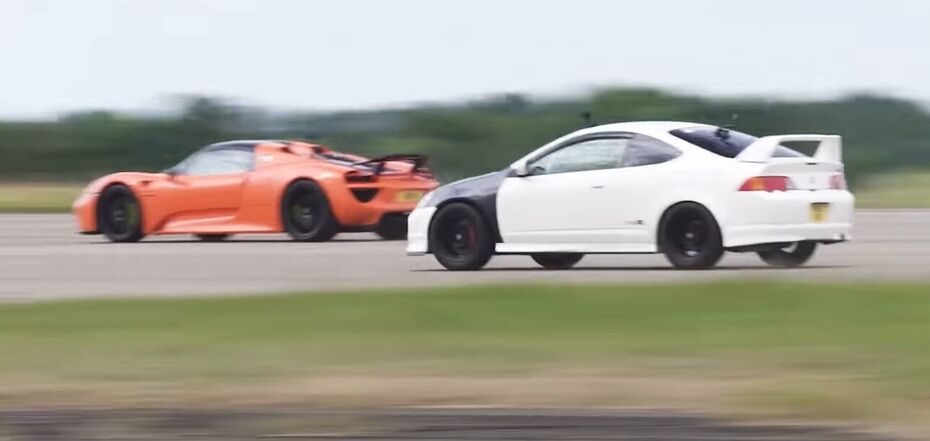 The cars were compared in a straight-line contest. Source: screenshot
The old Honda Integra Type R is a future classic that is still a cheap car with aftermarket prices under $20,000. This car was compared in competition with a Porsche supercar that costs more than a million dollars.
A Carwow Youtube channel published a video of the comparison race. The small cheap Honda went up against the Porsche 918 Spyder. The powertrain of the German supercar exceeds 800 hp.
However, it turned out that the Integra Type R is not an easy car at all. The owner increased the engine power from the standard 200 hp to 922 hp.
This Honda now has all-wheel drive (instead of the front-wheel drive standard drivetrain). The transmission has also been replaced.
It looks like the odds are now effectively leveled. Four straight-line races were held during the competition. The results were mixed.
Each time the leader alternated. The final score was 2-2. There was no winner between the cheap Honda and the expensive Porsche. So, the old Japanese car managed to reach the level of a modern German supercar.
OBOZREVATEL earlier reported on the new Skoda. A large, practical and inexpensive model is being prepared for premiere.