Trending:
An instant way to save a wilted hydrangea: you don't need a lot of fertilizer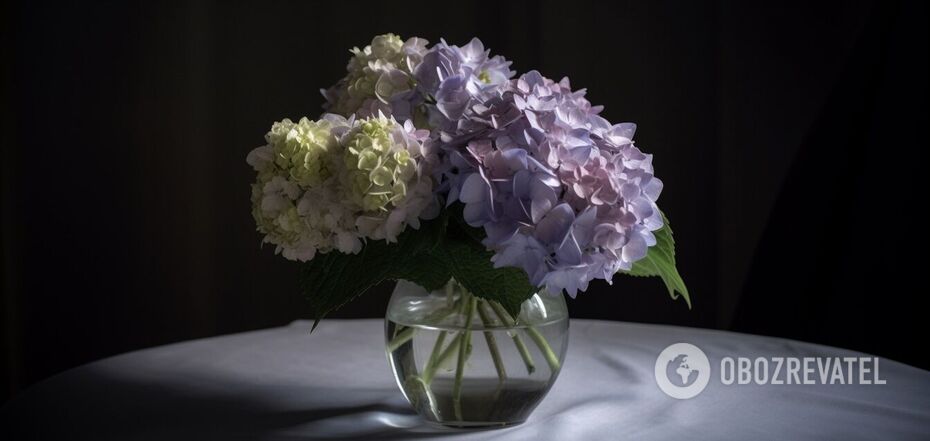 Hydrangea should be planted in a shady place
Garden hydrangea decorates the yard with its flowers, which begin to bloom in early June or July. But due to improper care, the plant can wither away.
There are many factors that negatively affect the plant. OBOZREVATEL found the reasons why hydrangea can suddenly wilt and help you deal with it.
The plant can wither quickly in the heat. When the leaves sink to the ground, it means the hydrangea needs to be watered immediately. Because it directs all the forces to revitalize the roots, and the leaves and flowers begin to wither.
Hydrangea is enough to water twice a week, but it all depends on the weather. However, excessive watering also has a bad effect on the plant, so you need to take a break and do not moisten the soil for a few days.
Soil conditions can affect how the plant receives water - hydrangeas prefer soil with good drainage.
Clay soil holds too much water around the roots, and in sandy soil, water can run off too quickly. Therefore, you should add compost to fill the soil with nutrients that will improve the condition of the plant.
Hydrangea should be planted in a shady place. The plant gets the necessary sunlight in the morning, and high temperatures are harmful to it. Therefore, hydrangea should be in the shade during the day.
If the flower is planted in a sunny place, then wait until fall and transplant it to a more shaded area.
Some varieties of hydrangeas have heavy and large flowers, and the stems may be weak to hold them. Then you should cut back a few branches to make it easier for the plant to support the flowers.
Excessive fertilizer application also harms the seedling. Then the stems grow large but are weak and thin. Excess nitrogen can cause the flowers to wilt and droop.
Hydrangeas should not be fertilized after August, because this will give them growth that will weaken the bush. However, compost can be added to the soil at any time of the year, it will not interfere with the plant.
Earlier OBOZREVATEL told, what plants can be planted in the garden in August, they will bloom until frost.
Subscribe to OBOZREVATELchannels in Telegram, Viber and Threads to keep up to date.