Trending:
An important lifehack for petunias to bloom until frost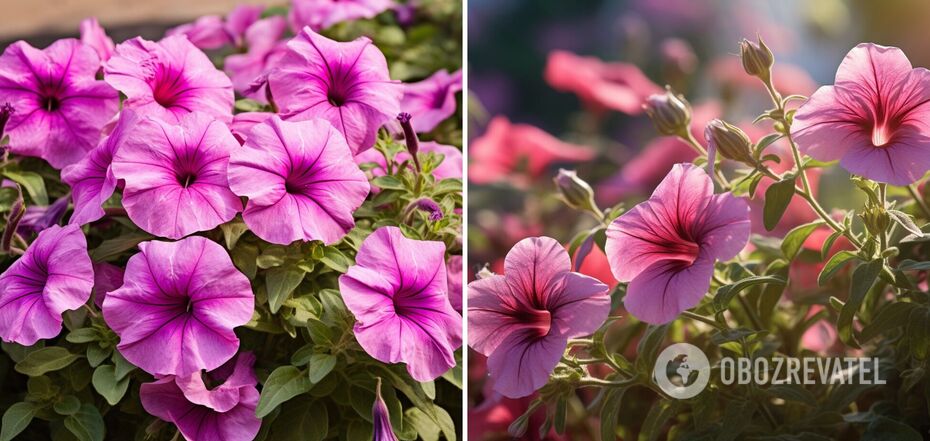 Petunias
Petunia is a perennial plant that is most often chosen by homeowners to beautify their yard or windowsill. It is a versatile flower that can be planted in flowerbeds, pots, along paths and other places.
Although petunia is not fastidious in cultivation, it should still be properly cared for so that it can bloom longer. OBOZREVATEL found a way that will help to cope with this.
Experienced gardeners use one trick that helps to prolong the flowering of this plant. You will need only three ingredients: hot water, boric acid and ammonia.
Stir two grams of boric acid until dissolved. You can also add 1 ml of pharmacy glycerin for a bigger effect. Wait until the mixture cools down to room temperature. Then add one teaspoon of alcohol and stir everything again.
Take four liters of water at room temperature and pour the resulting solution there.
Water the flowers with no more than two cups per pot.
You can also make a homemade fertilizer if petunia begins to dry out. Premature wilting of the flowers of the plant and withering of the leaves can indicate a deficiency of nutrients in the soil. A lack of potassium leads to a disruption in the plant's water regime, making it more sluggish.
To resuscitate petunia, you will need banana peels. Cut it into small pieces and pour some warm water. Leave the solution to insist for two days. Strain the resulting liquid and dilute it with water in a ratio of one to one.
Pour petunias and enjoy the beautiful colors.
Earlier OBOZREVATEL published effective means that will help to bring even the weakest petunia back to life.
Subscribe to OBOZREVATEL on Telegram and Viber to be aware of the latest events.