Trending:
An expert in color psychology named 5 shades that will cheer you up this fall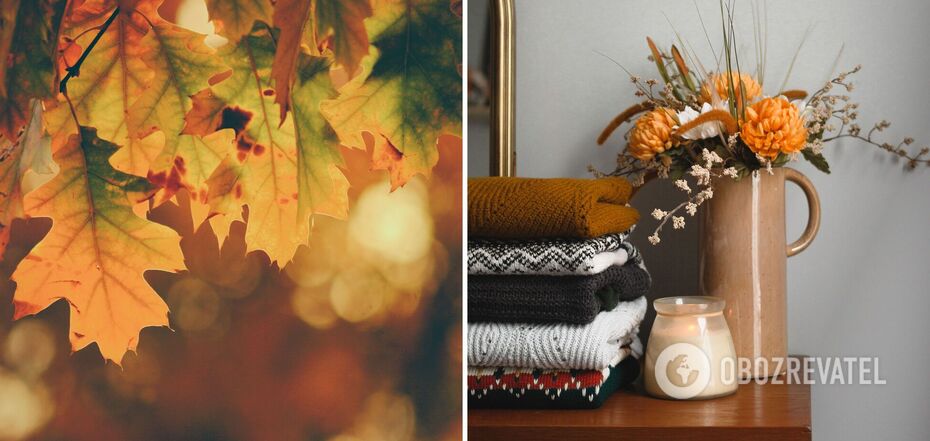 The psychologist assures that the color of clothes affects our emotional state
Whether you're a fan of autumn or you miss summer, it's a fact that the change of season affects everyone's mood. Although we can't control the changing weather, there is one way to cheer yourself up on cold days: choose bright colors.
Insider talked to Michelle Lewis, a color psychology expert and founder of The Color Cure.. The expert told us how the color of our clothes can influence us.
There are two ways colors affect our state of mind. The first is physical: the psychologist says that the body can react to different colors in the same way as to the sunrise. Since the amount of sunlight will decrease significantly in the coming months, bright colors can soften the gloomy feeling of the gray around us.
The other impact is more emotional, as we can control our mood with colors. "For example, if you're feeling very stressed and need to stay calm and balanced throughout the day, you can use certain colors in your look to help with that," says Lewis.
From the expected reds and oranges to dark greens and purples, here are the best colors to wear to feel better this cold season.
Red is perfect for energizing
According to Lewis, red is an important color. It has the longest wavelength in the spectrum of visible light - and is the first color we see at sunrise.
"It's a very bright color," she said. "That's why our traffic lights are red. It triggers a physical reaction in us." She recommended wearing red when you wake up feeling exhausted or sluggish, as it can help you become more alert.
Orange brings balance and comfort
Lewis says that orange light stimulates the production of melanopsin, which helps us wake up a little faster and feel more alert throughout the day.
While there is no evidence that wearing orange has the same effect, Lewis believes it can promote a sense of comfort and balance.
"It's probably the color we're going to see the most over the next few months, and that's because of the feeling of coziness, Halloween and other things," she said.
Yellow is the perfect mood enhancer
Yellow, according to the psychologist, is "the peak of delight experienced by the eyes" in terms of how much it calls for positivity.
For this reason, she says, wearing it can "lift your mood, make you feel happier and more focused on the future, especially in the face of gray everyday life."
Green gives a sense of stability in turbulent times
If you're bored with traditional fall colors, Lewis says that choosing other shades, such as green, will be just as appropriate.
She said that green is a stabilizer and the most relaxing color. "If you're too stressed, green will calm you down," she said. "If you're too depressed or stuck in your thoughts, it will help you ground yourself.
Purple is great for reconnecting with yourself
"Purple is the last color in the spectrum of visible light, so a lot of people associate it with spirituality," Lewis said.
"If you're in a very hectic, stressful environment, this color can be really great to just see the lighter side of things," she said, adding that it can help you "get to know your spiritual side a little bit."
Choose the shade that suits you best
You don't have to go for the brightest red or neon yellow to get the full effect of the color, Lewis says, especially if you feel like it doesn't suit you.
"I'm very much in favor of thinking about the colors that look best on our skin," she said.
If you wear a lot of neutral clothes, add a pop of color
Earlier, OBOZ.UA wrote about the top 5 phrases that give away an unhappy person.
Only verified information is available on the OBOZ.UA Telegram channel and Viber. Do not fall for fakes!