Trending:
An effective remedy for removing moss on yard tiles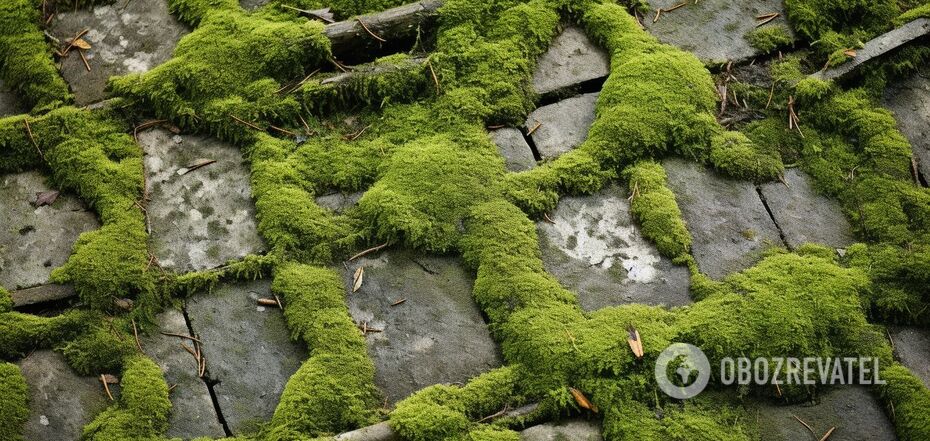 How to remove moss on yard tiles
Moss is a spore plant that has no roots, so it can take root in almost any shaded and moist area. Because of its resilience and adaptability, it can sprout in the seams of your sidewalk, ruining the look of your yard.
If you see this problem, you should deal with it properly and quickly to avoid damaging your paving stones. OBOZREVATEL found an effective way that will help to cope with this.
Moss should be removed immediately after you see that it begins to grow as wet weather, especially in the fall, will only accelerate its development and then it will be much harder to get rid of it.
You may think that high water pressure will help to wash away moss and other weeds, but you can damage the tiles, so it is better not to risk it.
To get rid of an unwanted plant, use regular laundry detergent. Sprinkle the mixture and pour some water. Leave it like this overnight and wash it off in the morning. The chemical composition of the powder will weaken the moss, so you can easily remove it.
You can also get rid of moss with the help of baking soda or white vinegar.
To do this, sprinkle baking soda on the plant and leave it for 24 hours. Remove the moss from the paving stones. Use this method only in dry weather.
Mix white vinegar with water in a ratio of one to one and spray. Leave the solution for a few hours and then remove the plant from the paving stones. Do it on sunny days.
Earlier OBOZREVATEL published a recipe for folk effective means that will help take out the weeds in the vegetable garden.
Subscribe to OBOZREVATEL on Telegram and Viber to be aware of the latest events.