Trending:
An effective method to protect corn from pests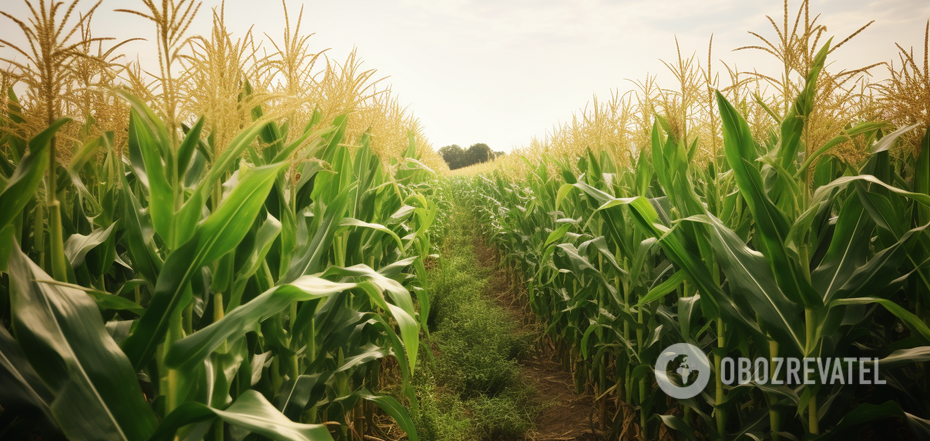 How to get rid of pests on corn
Pests damage corn at all stages of the growing season. Insects eat sprouts and root systems, limit access to moisture and nutrients, inhibit corn development, thin crops and reduce yields.
An interesting lifehack that will help to protect corn from pests is gaining in popularity in the network. You will only need a clothespin.
Lifehack with a clothespin
TikTok user Kristi Wilhelmi (@gardenerd1) shared how to keep corn healthy and delicious. She showed a household item she uses to keep insects from destroying the crop.
"First of all, take a clothespin and put it on the corn stalk. Insects often land on ears and lay eggs, so it's important to take preventative measures," Khristi suggested.
Clip clothespins on the corn stalk to block pest advancement.
How to protect corn from pests
Experienced vegetable gardeners say that the application of mineral fertilizers will contribute to the early recovery of plants after pest attacks. Sowings can be sprayed with herbicides and insecticides. Choose a variety that has some resistance to pests in your climatic zone.
Seed can be pre-treated with a protective spray. It is also important to follow all the rules of agro-technology during cultivation, observe the recommended norms and sowing dates and remember the rules of crop rotation. Corn can be returned to its original place of cultivation after at least 5 years.
Weeds contribute to the spread of many types of pests, so it is necessary to weed the bed regularly and thoroughly. Experts advise treating the soil after harvesting once again.
Earlier OBOZREVATEL explained why boiled corn turns out hard and unpalatable and what mistakes should be avoided in the cooking process.
Subscribe to OBOZREVATEL channels on Telegram and Viber to be aware of the latest events.