Trending:
An attack on a landfill in the Voronezh region resulted in the elimination of 21 mobilizeds": the Russian Federation decided to conceal it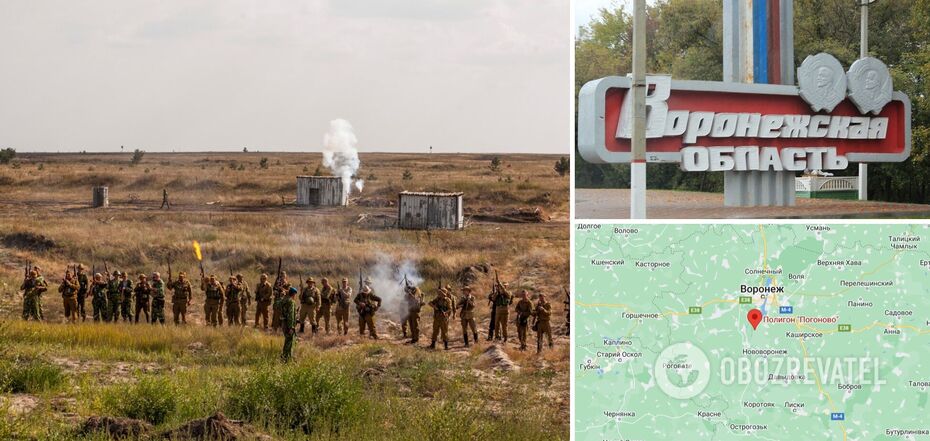 The personnel were told to keep quiet or they would be threatened with criminal prosecution
A drone attack on a firing range in Russia's Voronezh Region resulted in the elimination of 21 Russian mobilized men. Another 29 were wounded, and doctors are fighting for the lives of six of them. Kremlin propagandists reported only 14 "three hundredths," and the personnel were forbidden to disclose true information under threat of criminal prosecution.
The real losses at the Pogonovo training ground (in the military unit 11097) 15 kilometers from Voronezh were reported by the Telegram channel "Spy Dossier," which is conducted on behalf of an employee of one of the special services. It is noted that the facility is used, among other things, for training "mobs".
According to the channel, three Ukrainian-made UJ-22 AIRBORNE drones attacked Pogonovo on the night of May 9-10, striking the location of the personnel. One of the drones was shot down by the air defense system 5 km away from the range, and its wreckage was sent for examination.
On the evening of May 10, the personnel at the range were instructed not to disseminate information about the attack on the range under threat of criminal prosecution.
Notably, Voronezh Oblast Governor Alexander Gusev said that one of the drones "deviated from its course and went down."
"The UAV operator, apparently, was very lucky, because his drone 'deflected' right on the heads of the mobilized servicemen," Spy Dossier writes.
As reported by OBOZREVATEL:
- On the night of May 10, the Russian media claimed explosions at a military training ground in the Voronezh region. Propagandists claimed that the site was attacked by two UAVs with explosives, resulting in 14 military personnel being wounded, while there were allegedly no fatalities.
- Russia complained that on May 9, minutes before the parade in Moscow, air defense forces shot down an "unidentified" missile that was to have attacked the Baltimore military airfield in Voronezh. Its wreckage was found in a forest belt in the Left Bank district of the city.
Only verified information in our Telegram channel Obozrevatel and in Viber. Do not be fooled by fakes!