Trending:
An all-purpose fertilizer that will help continue the blooming of indoor plants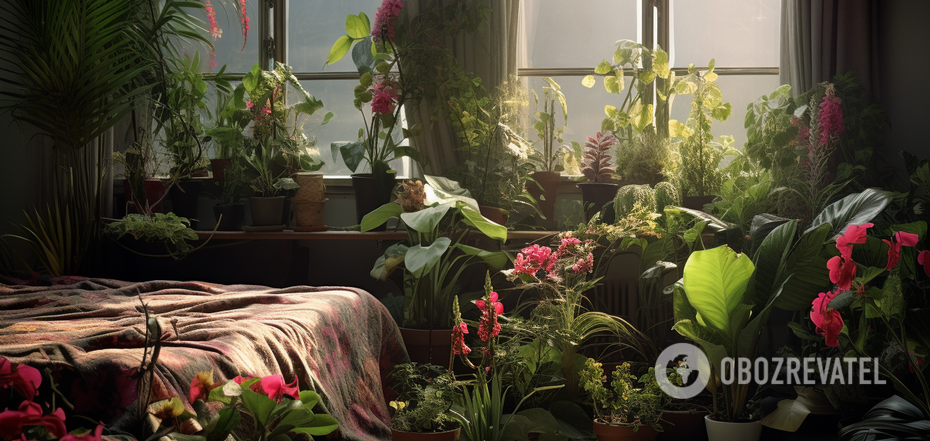 How to feed indoor plants
An all-purpose fertilizer will help to grow even the most fastidious indoor plants. Optimal watering regime, sufficient sunlight, absence of draughts and regular feeding are the main conditions for long-lasting bright blooms.
Experts recommend trying an ecological home fertilizer, which will strengthen the root system and saturate the plants with nutrients. Porady Interia shared the lifehack.
An all-purpose fertilizer
Bay leaf is an indispensable seasoning in cooking. This spice also helps in the fight against cockroaches and quickly copes with moths and fruit gnats.
It turns out that bay leaf can be used as a fertilizer. It is especially useful for all flowering specimens because it can prolong flowering and restore plants after a grueling period of prolonged heat.
How to make fertilizer from bay leaf
It is easy to prepare and you can do it in at least two ways.
Several leaves should be placed in a container (it is better to take a jar) and poured with water. Wait until the mixture darkens and then it is ready to use.
You can also just pour bay leaf with water and stir. Thus, the fertilizer is ready for use right away.
Fertilizer with bay leaves will be useful for all plants without exception, but it will have the greatest effect during the flowering period.
How often you should water plants with bay leaf fertilizer
Bay leaf has a fairly intense effect, so a small amount of solution once a month will be enough.
By the way, the specific odor released when burning bay leaves will help in various situations from eliminating stress and tension to fighting insects. To know how the seasoning will help to get rid of cockroaches, read the material.
Earlier OBOZREVATEL shared how to prepare an effective fertilizer based on simple sugar.
Subscribe to OBOZREVATEL channels on Telegram and Viber to be aware of the latest events.