Trending:
Almost all zodiac signs will face challenges. Horoscope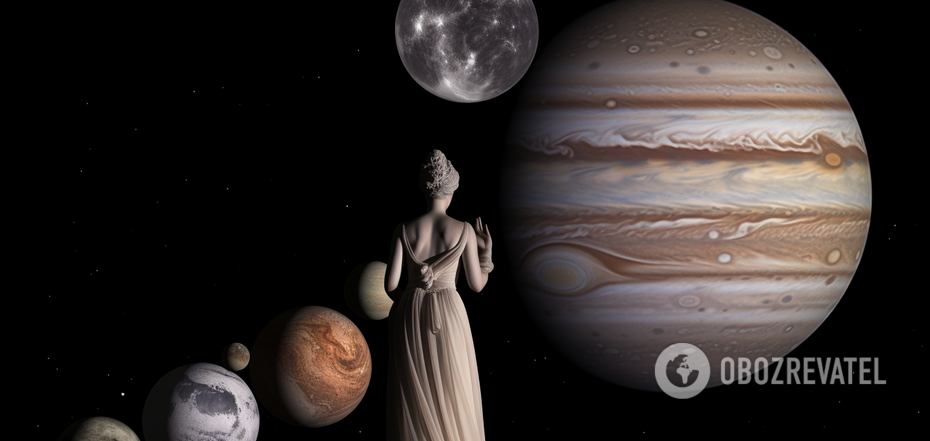 All signs will feel the influence of the retrograde
Mercury retrograde always brings difficulties, challenges and delays in business, so the beginning of September will be quite difficult. All zodiac signs will have to face challenges and obstacles.
As astrologers say, difficulties are lessons on the way to success. It is important to focus on a specific goal and go for it, overcoming obstacles.
Aries
You are at the beginning of a new life stage. The stars advise you to fully immerse yourself in your career and focus on your professional responsibilities. You have already succeeded in several important projects. Be open to new opportunities and don't let difficulties derail you from your path.
Taurus
Astrologers advise you to focus on spiritual goals. Perhaps you've long wanted to practice meditation or engage in creative endeavors. You need to find your purpose in life again, reflect on your understanding of spirituality and explore the connection between past and present.
Gemini
Take a chance and stop putting things off. You've been looking for change for a long time. The most important step is left to be done. Devote time to introspection and spiritual practices. You will likely be offered to go on a long journey.
Cancer
Idealistic expectations will not come true. Mercury retrograde is the best period to seek spiritual enlightenment. Don't turn down the opportunity to broaden your horizons, learn something new and make new connections with people.
Leo
You should find a balance between work and personal life. Family needs your attention and support. Astrologers advise you to spend more time with your relatives. You will have some momentous conversations in September. Do not be too impulsive. Do not exclude alternative points of view and maximize the opportunity to expand your knowledge.
Virgo
It's time to let go of the past. It's taken you too long to heal from traumas and events. Although you like to surround yourself with things of sentimental value, this is the moment when it's important to abandon nostalgia and move forward with an open mind. You can free yourself from the burdens of the past and open yourself up to possibilities if you clear your home and your thoughts.
Libra
Your hard work ethic will finally bear fruit. All your efforts will pay off and you will get the rewards you desire. As a result, you'll feel empowered and inspired and you'll be able to do even more than usual. You have an incredible amount of energy, allowing you to overcome any challenges on the road to success. However, keep in mind that you need to continue to act prudently, especially in matters of love.
Scorpio
You will be more communicative and outgoing than usual. You will finally be able to express your sincere feelings and thoughts. This will help in achieving important goals. Be bold and risk stepping out of your comfort zone.
Sagittarius
If you've been hesitant to decide whether or not to take the risk of starting some kind of project for a long time, there hasn't been a more ideal time to take action. Honesty and decisiveness will help set up a negotiation. Use this time and the opportunities.
Capricorn
September will bring a challenge. You will have to defend your rights. Believe in your strength and don't let anyone lead you astray. Don't be afraid to speak the truth and fight for your values.
Aquarius
Don't lose your optimism. It's the only thing that will help you stay afloat during this difficult time. It's time to finally decide to make a change in your life and take an important step towards your dreams. Not everything will succeed at once, but you need to believe in your lucky star.
Pisces
Uncertainty in career will hinder the realization of some projects. Experience will help you find a way out of a difficult situation. Now it's time to develop a profound strategy for the change you've been longing for. The first thing you need to do is to determine how you are going to monetize your talents.
Earlier OBOZREVATEL shared what zodiac signs will feel particularly devastatef during retrograde from August 23 to September 15.
Subscribe to OBOZREVATEL's channels on Telegram and Viber to keep up to date.