Trending:
Alien life may exist even at the very edge of the Milky Way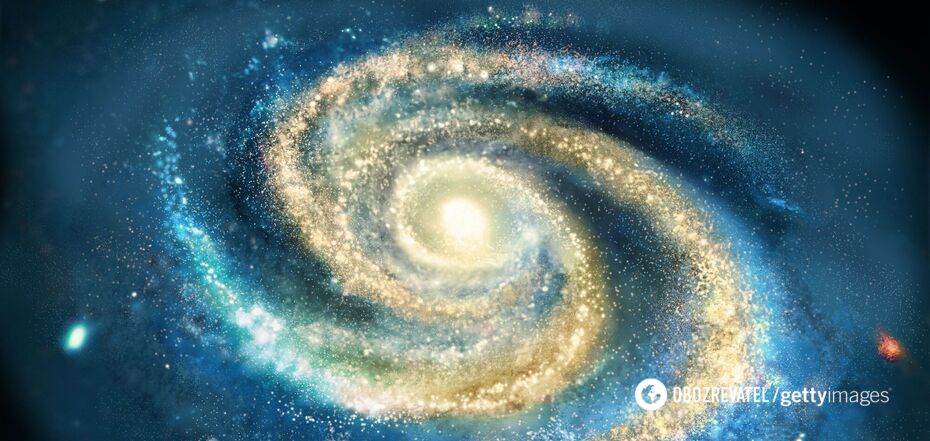 The Milky Way may conceal many more worlds than thought
The latest discovery, which confirms the presence of phosphorus in a cloud at the edge of the Milky Way, actually extends the area of the galaxy where life can exist. This means extending the suitable zone for life by about 22,000 light-years.
The researchers reported this during a meeting of the American Astronomical Society in Albuquerque, according to Science News. This could prompt astronomers to look deep in the Milky Way for planets and any life they might be hiding.
Phosphorus is one of six key elements needed to form life. The other five are nitrogen, carbon, hydrogen, oxygen and sulfur. Until recently, phosphorus was the only one of the elements not found in the farthest reaches of our galaxy.
Phosphorus was discovered by two radio telescopes studying a cool, dusty gas cloud at the edge of the galaxy. Its temperature is -248 degrees Celsius, just 25 degrees above absolute zero.
The cloud itself is about 74,000 light years from the center of the galaxy, which is almost three times the distance from Earth to the Milky Way's core.
During the study, signs of phosphorus monoxide and phosphorus mononitride were found. That said, the search itself was not easy because the elements the researchers wanted are only formed near supernovae, and there is not much material in the outer Milky Way that stars large enough to explode and turn into supernovae are formed there.
In particular, as University of Arizona astrochemist Lucy Zuris told, there is only one known supernova remnant beyond 49,000 light-years from the center of the galaxy.
She suggests that materials from the supernova hit the edge of the galaxy when the supernova exploded closer to the center and launched a "galactic fountain.
Previously, scientists had assumed that since all six elements were not found at the edge of the galaxy, the so-called galactic habitable zone - extending at most to the farthest supernova they found, about 52,000 light-years from the galactic center.
As the researchers explain, for life to originate far from the center of the galaxy, planets must exist there, but so far they have only been observed relatively close to the solar system -- most within a few thousand light years.
Zuris hopes that the discovery of the six elements for life at the edge of the galaxy will give impetus to the search for the most distant places where it could thrive.
Previously OBOZREVATEL told about the study of scientists, according to which in the Milky Way there are hundreds of millions of worlds where life could exist.
Subscribe to OBOZREVATEL channels in Telegram and Viber to keep up with the latest developments.