Trending:
Alien hunter trashes claims of U.S. hiding alien bodies and UFOs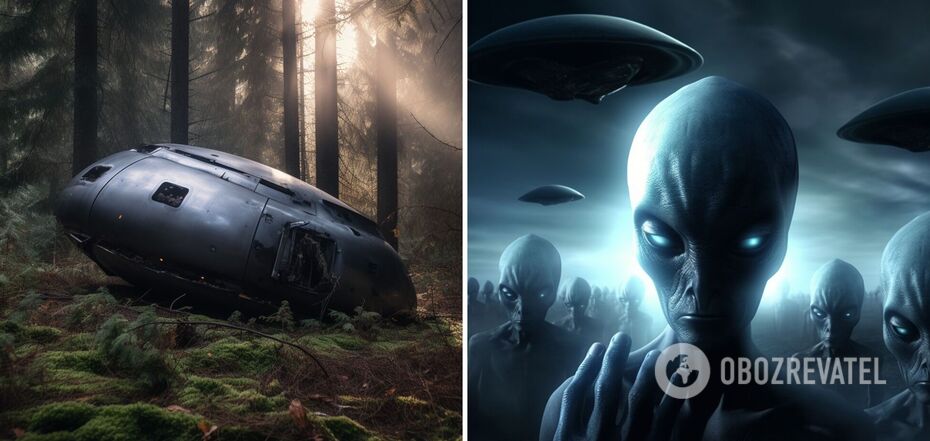 If aliens were really on Earth, everyone would know about it
Information that the Pentagon secretly from the government of the United States of America and the whole world is researching alien ships and even has alien bodies is very unlikely. Given modern technology and the advanced network of near-Earth satellites, it would be extremely difficult to hide such a fact.
This was stated in an article for MSNBC by Seth Shostak - senior astronomer at the SETI Institute (Search for Extraterrestrial Intelligence), which searches for alien life in space. This is how he responded to the denunciations made during a recent US Congressional hearing(more on that here).
Shostak noted that military intelligence whistleblower David Pear's bold claims that the Pentagon is collecting downed alien spaceships and alien bodies appear to be empty and without any supporting evidence.
"This is really an extraordinary claim that requires extraordinary evidence," Shostak observed, recalling that no evidence has been provided.
He is certain that if such evidence did exist, "thousands of scientists would be fighting each other to study it."
"What would be the point of hiding extraterrestrial technology in a hangar in Nevada? What could be the purpose of shutting out the scientific community? The informational, technological, and - importantly - material incentives here seem insurmountable," the researcher said.
At the same time, Shostak does not rule out that the U.S. may indeed be hiding some alien technology, but this is unlikely. According to him, even if the U.S. government or other organizations were trying to hide evidence of extraterrestrial beings orbiting the Earth, satellites would have long ago captured them on video or photographed them.
Of course, as the astronomer notes, everything could be hiding some sort of conspiracy in the highest circles of power, but then it's unclear how it hasn't been uncovered so far, given the number of participants.
Shostak notes that he simply doesn't believe that the U.S. government or another organization would want to, or could, cover up such a scoop for so long.
"I still stand firmly on the fact that an alien visit to Earth is not something that can be kept secret," the astronomer is convinced.
According to him, "the scale of such a mystery is simply too great."
Earlier OBOZREVATEL also told about the fact that in NASA and the Pentagon recognized the anomalousness of spherical UFOs flying "around the world".
Subscribe to OBOZREVATEL's channels in Telegram, Viber and Threads to keep up with the latest developments.