Trending:
AI could create deadly virus: former Google executive issued warning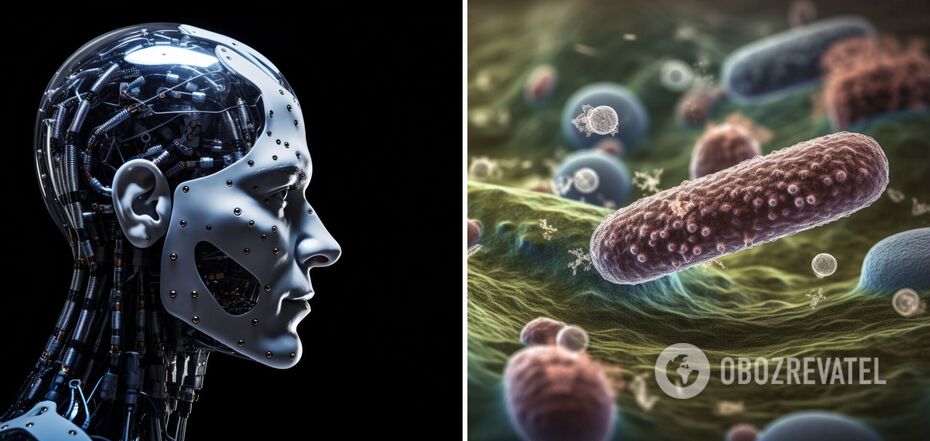 AI could be used to create biological weapons
The use of artificial intelligence should be limited because there is a risk that someone will use the power of AI to create a dangerous virus that will eventually get out there.
This warning was issued by AI pioneer and former Google executive Mustafa Suleiman. Interestingly, he himself is involved in the fact that artificial intelligence has seen the light of day, because he is the co-founder of an AI project called Google DeepMind.
"The worst-case scenario is that humans will experiment with synthetic engineered pathogens that may accidentally or intentionally become more infectious," Suleiman is quoted by Futurism.
He suggests that viruses engineered with artificial intelligence could "spread faster or be deadlier." This would eventually lead to significant damage to humanity, as "during a pandemic."
"We are working with dangerous things," the researcher acknowledged.
Suleiman noted that the scientific community cannot "allow anyone to have access" to these dangerous things.
"We have to limit who can use AI software, cloud systems and even some biological materials," the AI pioneer emphasized.
As AI technology has become extremely popular, especially over the past year, more people are exploring its use and there is little to stop anyone from genetically engineering a viral pathogen, more dangerous than anything humanity has ever seen, that will later end up on the loose.
"We must limit access to the tools and know-how to conduct these kinds of experiments," Suleiman emphasized.
At the end of September, the U.S. will host an AI summit led by Senate Majority Leader Chuck Schumer. The summit is expected to be attended by AI industry luminaries such as OpenAI CEO and co-founder Sam Altman, Meta CEO Mark Zuckerberg, Alphabet CEO Sundar Pichai and Tesla CEO Ilon Musk.
Suleiman will also be a summit attendee, so it's likely that his concerns about the dangers of AI will again be raised at the top level of discussion. Especially since many of Suleiman's colleagues share his views.
As reported by OBOZREVATEL, back in March 2023, Musk and a group of researchers called for a halt to experiments with artificial intelligence.
Subscribe to OBOZREVATEL's channels in Telegram and Viber to keep up with the latest developments.