Trending:
Affordable Turkish electric car for two was shown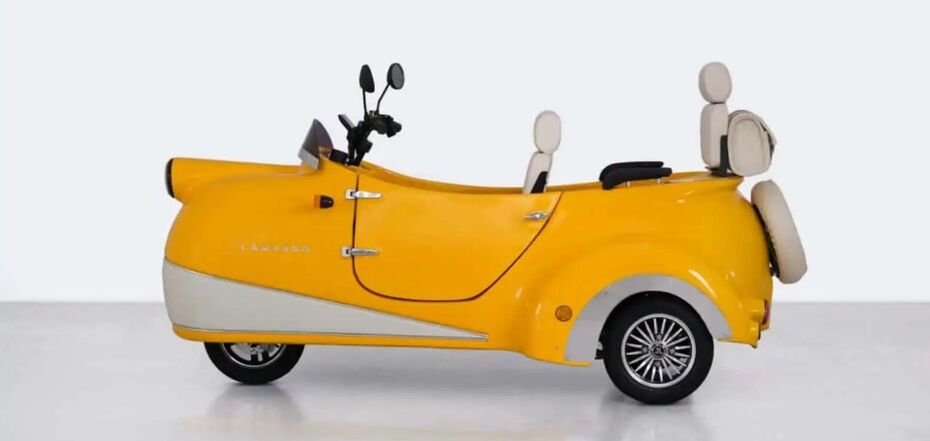 The Lampago Electric Trike will soon go on sale. Source: Lampago
An unusual Turkish Lampago Electric Trike designed for two people has been shown in a photo. It seems to be a small sports roadster. However, it is an electric scooter.
Rideapart reported on the vehicle. The new Electric Trike electric moped from the Turkish Lampago company is made a small classic car. It has a conventionally closed "capsule" body, which distinguishes it from motorized vehicles. It looks more like a cradle or a stroller.
The doors can be opened, though. To be more specific, it has one door on the left. It is installed on the driver's side, but the passenger sits right behind and a little higher than the driver.
The Lampago Electric Trike has a load capacity of 200 kg. There is a small bag mounted in the rear of the body for the luggage.
The electric motor produces a power of 1.35 hp. The 30 Ah battery provides a range of 40 to 70 kilometers. The spread is large and the actual mileage depends on the load. However, it can be fully charged from the home network in 3 hours.
The price has not been announced yet. It can be seen that the transport turned out to be affordable.
OBOZREVATEL earlier spoke about the cheapest Toyota model in the segment of practical minivans.