Trending:
Acura has shown its first electric car. Video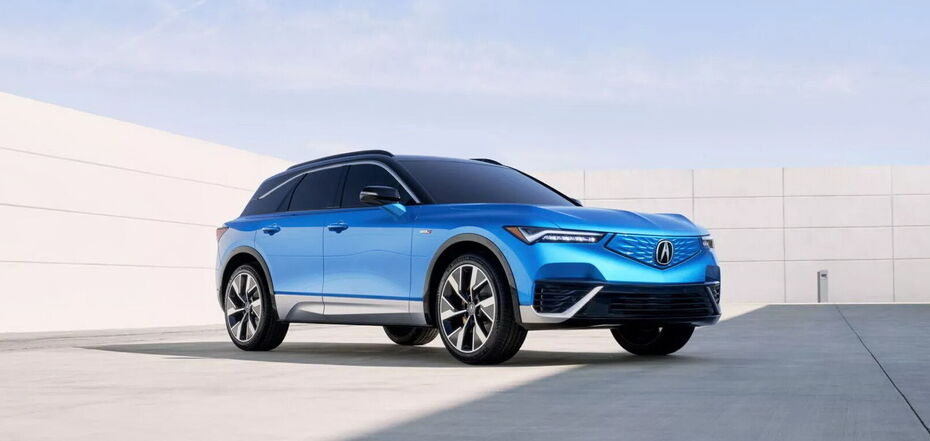 2024 Acura ZDX. Source: Acura
Acura Japanese premium brand has revived the ZDX model. The crossover will be the first electric car in the history of the brand.
This is reported by the press service of the manufacturer. Acura entered the competitive struggle for buyers who decided to move from cars with internal combustion engines to electric cars. The novelty of the brand with an electric powertrain became a ZDX crossover.
The novelty will be offered in two performance variants. The first one has one electric motor with a power of 254 kW (345 hp), which drives the front wheels. There is a version with an all-wheel drive and two electric motors with a total capacity of 373 kW (507 hp) for more demanding buyers. In addition, a more powerful Type S version can be ordered as well.
The car was the result of cooperation between Honda and General Motors. The novelty is based on the Utlium platform of the American concern. Honda specialists took part in finalization. Lithium-ion battery with a capacity of 102 kWh can serve up to 523 km on a single charge. Charging stations with a capacity of up to 190 kW can be used to replenish electricity. Stationary stations will allow you to "refuel" the battery in 10 minutes, providing a range of up to 130 km.
The sporty version of the Type S features height-adjustable air suspension, adaptive shock absorbers and powerful Brembo brakes with yellow calipers and 6 pistons. A special Sport mode allows the full potential of a pair of electric motors to be realized.
The ZDX's interior features a digital dashboard with an 11-inch instrument cluster and an 11.3-inch touchscreen infotainment system with a variety of Google services. Music lovers will appreciate the Bang & Olufsen audio system, which first appeared on the brand's cars. Numerous electronic systems will help the driver on the road, while the Type S version will be the first among Acura models to receive a semi-automatic highway control system.
Acura ZDX was presented at the auto show in California. The cost of the A-Spec version starts from $60 thousand. Type S has a price of not less than $70,000. The first buyers will receive their electric crossovers in the first quarter of next year.
As previously reported, Acura, Ford and Kia were тьув сars of the year in North America.