Trending:
Active volcanoes and living museums: what amazes tourists in Iceland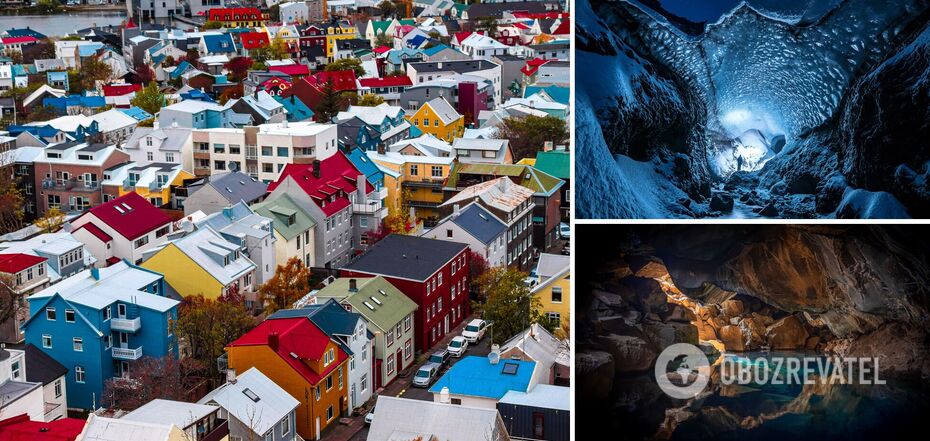 What to see in Iceland
Iceland is one of the most picturesque countries in the world. Unique landscape, majestic fjords, ancient volcanoes and a variety of animals make this state incredibly popular among tourists. But not everyone knows how much entertainment and attractions can be found here.
Geothermal pools
Health resorts are a real highlight of Iceland. They are scattered all over the country and have many interesting things: from swimming pools and springs, even in winter keeping high water temperature, to SPA complexes of the highest quality.
For a long time, the Blue Lagoon has been the most popular among tourists. To understand how this place looks like, imagine a volcanic field, in the middle of which a bright spot is a water body. Everywhere - lined wooden paths, comfortable beds, steam and smiling people. Reminds you of a real paradise, doesn't it?
Recently, however, other thermal spas have entered the arena, which offer equally good conditions of rest at much lower prices. Among them are natural baths in the area of Lake Myvatn, remote from the bustling cities of Gusafel and Kopavoguri, which is easily accessible from Reykjavik. So you have a lot of choice.
Living museums
Such unusual establishments are slowly filling up the whole world. Their main feature is that they are fully interactive. You are not just looking at artifacts or cultural achievements of the past centuries. You become a part of history, transported back in time and experience different interesting things. For example, you can bake bread in a real oven, put on 3D glasses and find yourself on a battlefield or try on knights' armor. It's much better than watching from the sidelines.
Caves
Another feature of this country is the large number of caves, a large part of which are accessible to tourists. The most popular of them are located between Selfoss and Vik in South Iceland. These are man-made passageways in the sandy rock that once served as a refuge for monks. It is believed that they were created around the same time that the first humans settled in the state. However, historians have yet to confirm or deny this theory, with fierce debate surrounding its authenticity.
You can see natural ice caves by visiting Vatnajokull - the largest glacier in Europe. However, you will not be allowed here without an experienced guide. Not only can you break off here, but there is a risk of serious injury due to falling chunks of ice.
Volcanoes
In Iceland you can see about 130 volcanoes, most of which are active. This is a truly incredible sight, for which thousands of foreigners come to the country every year.
Small periodic eruptions have been surprising and frightening people arriving at Keflavik airport for several years. There is Meradalir, which has been releasing lava flows since 2021.
The most active volcano in Iceland is considered to be Hecla. It is also called "the entrance to hell". However, it has been practically sleeping for more than 20 years. So guides take excursion groups to its summit every day. Of course, this giant can wake up at any moment. But this does not stop those who want to look into its mouth.
Northern Lights
Another natural wonder that attracts tourists. For its sake people are ready to go on multi-day hikes, stay awake at night and, literally, hunt for it. And not everyone is lucky enough to see the northern lights the first time.
Some do more cunningly and book special tours during the period of high probability of this phenomenon over Iceland. But even this does not give any guarantees. So be patient.
Whales
They're like the northern lights. You have to be lucky and have a lot of time to see these sea giants with your own eyes. But don't be disappointed. There are many of these beauties living in the waters near Iceland. If you go on a small voyage for a few hours, you will have a high chance of realizing your little dream.
The best place to go whale watching is Gusavik. Dozens of tours depart daily from here, practically guaranteeing you an encounter with the majestic marine animal.
Walking tours
It's worth saying that this is by no means a complete list of what makes tourists adore Iceland. But even this is enough to fall in love with this country.
Earlier OBOZREVATEL told what surprises tourists New Zealand.
Only verified information from us in Telegram-channel Obozrevatel and in Viber. Do not fall for fakes!