Trending:
A week full of love and promises: Tarot horoscope for the beginning of September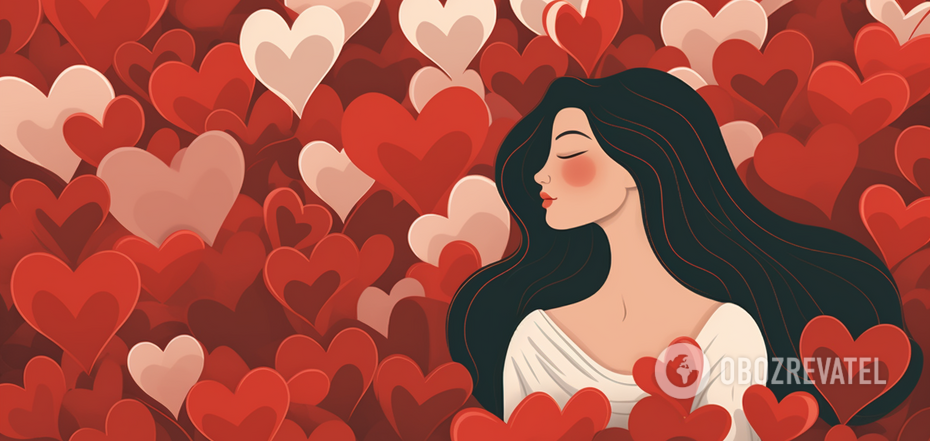 The tarot promises a week full of feelings, but calls for patience.
The week when summer meets autumn is best spent under the sign of caution and patience. At least, this is what the tarot cards hint at, or rather the forecast made on their basis for all zodiac signs. We will be overly analytical about some things, while losing sight of important nuances. The cards also indicate a tendency to be overly cautious with finances where there is no reason to be.
Nevertheless, the cards promise a week filled with love and promises. The tarot recommends relying more on intuition and less on other people's opinions. Here's what the forecast will be for each sign individually.
Aries
Tarot card: King of Cups, reversed
This week, you will seek help from an authoritative person, but their advice will set you back or even harm you. This will again raise the question of whether you can trust people. Try not to get caught up in unnecessary drama when answering yourself.
Taurus
Tarot card: Queen of Swords, reversed
This week you will be in control of the situation and may have to make important decisions. Not everyone will like what you come up with. You may even be unhappy with yourself. But don't forget that you are the one who writes your own story and it is up to you to decide what you have to do.
Gemini
Tarot card: The Eight of Cups
It's time to let go of a project to which you can no longer add anything. You have done all you can, the Tarot hints that it's time to finish. It's time to move on to new and exciting tasks. You have done everything right and pleased many people with your achievements - it's time to move in a new direction, to expand.
Cancer
Tarot card: Page of Wands, reversed
This week you may have a childlike interest and inspiration to do something new and creative. You do not listen to others and this is good, because strangers will try to hold you back, limit you. If you want to follow your heart, do so. It will benefit you and enrich your life with joy.
Leo
Tarot card: Knight of Cups, reversed
You've always been a person who keeps their heart open, and this week you'll understand why. You are in love and you want your loved one to know it. You may find it difficult to express your feelings. But don't worry. The object of your emotions is ready to share them with you.
Virgo
Tarot card: Emperor
This week you will have to take charge. If you don't, it will be done for you, and now is not the time for that. You have a clear understanding of what you need now and what you need to draw others' attention to. Your subtle approach will work and you will be listened to.
Libra
Tarot card: Fool
You will finally throw away your worries and give yourself over to fun. You may even want to take some risks. Remember, this is your life and you decide where to go all-in and where to be cautious. Take a week to enjoy life as it is.
Scorpio
Tarot card: Nine of Pentacles, reversed
You are inclined to spend a lot of money to pamper yourself and treat yourself to something you've wanted for a long time. But keep in mind that you can overdo it. So try to be careful. However, the decision is still yours. You will deal with the consequences later. If there are any.
Sagittarius
Tarot card: Five of Wands
Stop worrying too much about your finances and counting every penny incessantly. Your life is going very smoothly right now, but you are not allowing yourself to enjoy the much-deserved peace of mind because of thoughts about money. Know that you are doing everything right, so take a break and feel the joy of life.
Capricorn
A tarot card: Hierophant
You will find solace in self-absorption practices such as meditation or prayer. Create small spiritual rituals that will bring relief even on difficult days that may occur this week. Whenever you feel uneasy, turn to these rituals and keep moving forward with confidence.
Aquarius
Tarot card: The Ace of Swords, Reversed
This card looks like a thumbs down. But don't be alarmed - it carries a positive message for you, as it finally closes a chapter on something you were unsure about. You will finally get an answer to an old question and realise that you are free to move on. What may seem like a rejection from the outside is actually a path to new freedom.
Pisces
Tarot card: Nine of Swords
You are surrounded by bad signs, such as nightmares about problems that you thought were over. However, it is better not to take these signs too seriously. Sometimes they only indicate that you have a lot of psychological junk in your head. Try to distract yourself with something pleasant and unload.
Earlier, OBOZREVATEL published a horoscope for September for all zodiac signs.
Subscribe to OBOZREVATEL's Telegram, Viber and Threads channels to keep up with the latest developments.