Trending:
A top-secret World War II submarine was found off the coast of Greece. Photo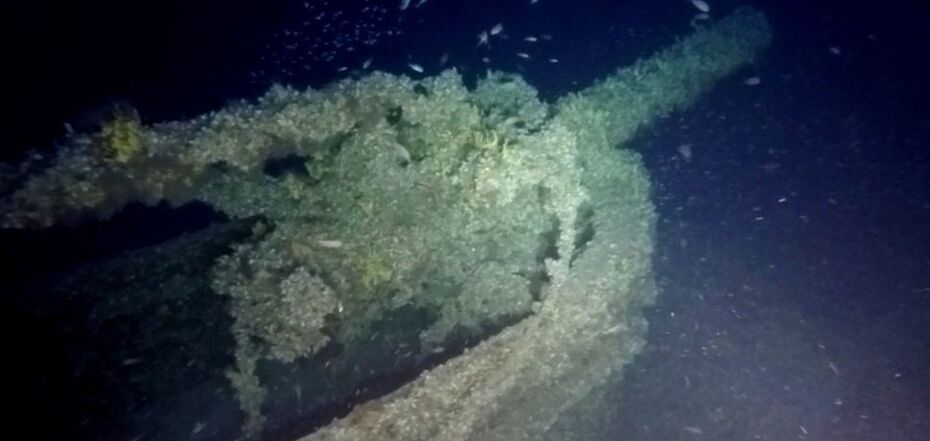 A British submarine. Source: Image credit: K. Thoctarides/PlanetBlue.gr
World War II ended more than 70 years ago, but the equipment is still being found. Wreckage of a submarine that sank in 1942 found off the coast of Greece. The remains of the British submarine HMS Triumph were found by the team of veteran Greek diver Costas Toktarides in the Aegean Sea. They were at a depth of 203 meters near Cape Sounion.
"The closed hatches and retracted periscope indicate that the sub was diving when it sank," Tocktarides said.
The veteran's team believes that the bow of the boat was badly damaged by the explosion, which probably submerged it. But it is unclear what kind of explosion caused it. It may have been due to the explosion of one of her own torpedoes or a sea mine.
The ship played an important role in covert operations. For example, the rescue of several ambushed soldiers in North Africa or the infiltration of British scouts into Greece (a hostile territory at the time).
Tocktarides' team has been searching for the submarine wreck for more than 20 years. It was the use of a remote submersible that helped locate the wreck, because at a depth of 203 meters and under the action of a strong current, divers cannot work.
Military documents indicate that the submarine entered the Bay of Despotikos, off the Greek island of Antiparos, in December 1941, and on December 30 received a coded message that a British military reconnaissance team had landed in enemy territory.
Communication with the submarine was then lost and the Royal Navy of Great Britain declared it missing with 64 crew members on board. "I believe that all 64 heroes are in the submarine because they were in a deep dive and all the hatches are closed. HMS Triumph should be treated with the respect and sanctity it deserves as a naval war grave," Tocktarides said.
Earlier OBOZREVATEL told that on the surface of the Earth were found fragments of the ancient planet that "gave" us the Moon.
Subscribe to OBOZREVATEL channels in Telegram and Viber to keep up with the latest events.