Trending:
A strange golden sphere has been discovered on the ocean floor - and scientists have no idea what it is. Photo, video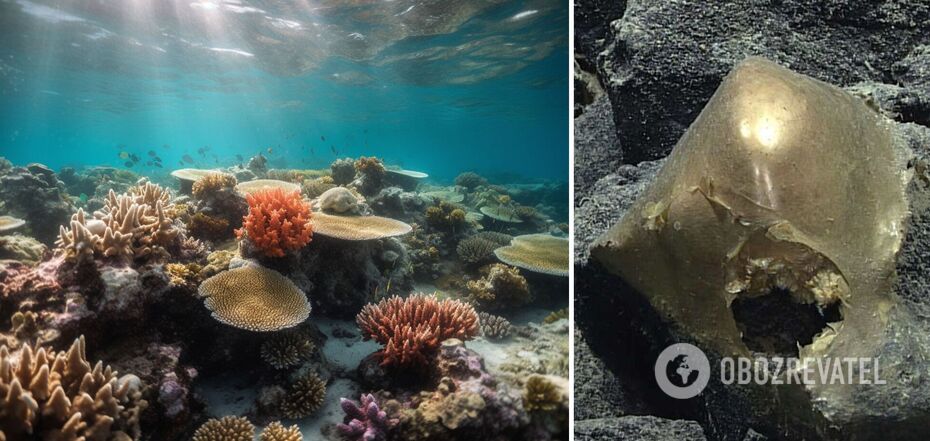 The sphere is of biological origin, but what it is, scientists don't know
On the ocean floor off the coast of Alaska at a depth of 3.2 kilometers remotely operated vehicle (ROV) found a strange sphere about 10 centimeters wide, which frankly puzzled scientists. Visual observation of the sphere did not give them any clues as to what it was, but the fragment obtained after the first tests did not help solve the mystery either.
The surprising sphere was discovered on August 30 in a live video broadcast on the Youtube video service. Subsequently, the discovery was also reported by the US National Oceanic and Atmospheric Administration (NOAA) (to see photos and videos, scroll to the end of the news).
The team of scientists from NOAA was frankly surprised and puzzled by what they saw at the bottom of the ocean and did not hide it, commenting on the discovery on live TV.
Thus, one member of the Seascape Alaska 5 expedition noted that "this is akin to the beginning of a horror movie," while another said he remembered something similar from the science fiction series "Top Secret" (X-Files).
"I'm pretty sure that's how the first episode of Top Secret started," he stated.
In describing what they saw, the scientists talked about a yellow hat, a face, eggshells and a dead sponge. But what exactly they were seeing, they were never able to figure out.
One of the researchers noted that the sphere was "almost like a face, but what was on it (mouth, nose, eyes. - Ed.) fell off."
Another drew attention to the hole in the sphere and suggested that "something was trying to get in or out".
In the end, since it was not possible to identify what they saw, the team took the sample using a special collection tube that the ROV is equipped with.
Emily Crum of NOAA reported that the sphere sample was successfully retrieved and transported to the laboratory on the NOAA Okeanos Explorer.
She suggested that the mystery of the sphere won't be solved until the expedition is over and the sample can be examined in a full laboratory.
The NOAA Ocean Exploration mission will last until Sept. 16.
Earlier OBOZREVATEL also told about the fact that off the coast of Antarctica fished a creature with 20 arms.
Subscribe to OBOZREVATEL channels in Telegram and Viber to be aware of the latest events.