Trending:
A simple optical illusion will reveal your character traits: photo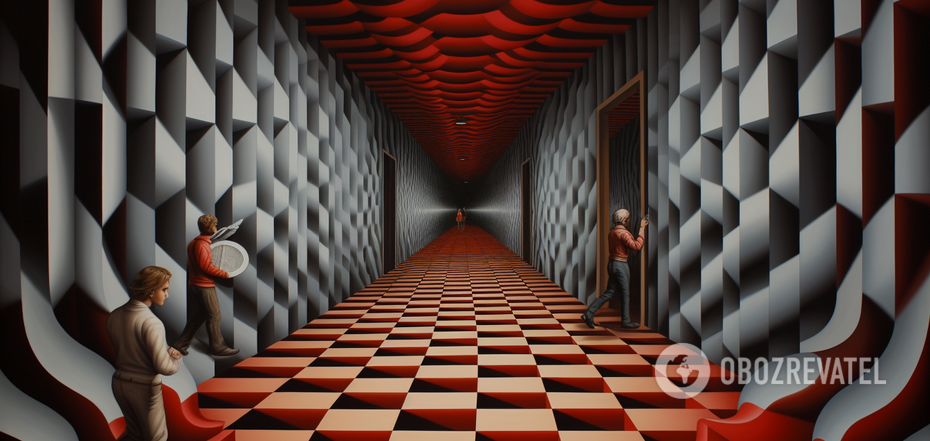 Whether you are a loner or a person to be attracted to will be determined by the optical illusion
Optical illusions can do more than deceive our brain's information processing systems. Sometimes they bypass its protective barriers and give away information about our identity.
According to TikTok blogger Mia Yilin, the puzzle she posted on her account can do this. According to her, a work of art not only tests visual perception but can also show what kind of person you are deep down inside: a loner or an open-minded person.
It doesn't take much effort to determine this. Just look at the picture and note for yourself what you saw first. It could be an autumn tree illuminated by the sun or a tiger's head looking right at you. What you notice first will demonstrate your communication skills and possibly tell you what personality traits you need to work on.
You see a tree
People who have caught the eye of a beautiful autumn landscape prefer to spend time alone. They are independent in their judgments and know how not to follow the crowd when they disagree with it. They respect their independence and hate being ordered around. They are goal-oriented and willing to do whatever it takes to achieve their goals. Their strengths include hard work and the ability to think outside the box.
However, these people are hampered by their closed-mindedness. They could achieve more if they were bold enough to open up to others. They should also learn to talk about their problems. After all, their strong-willedness prevents them from asking for help and being vulnerable. They should work on this aspect.
You saw a tiger
These people sometimes have problems expressing their emotions, but this does not prevent them from being extremely kind-hearted and open. They can remain calm and serene even when strong emotions are bubbling up inside them. They are ready to do anything for their family and friends.
However, they would achieve more in life if they learned to better explain their feelings and needs in certain situations. Their selflessness sometimes turns into impatience, especially to those who are indecisive and prone to doubts.
Earlier, OBOZREVATEL published an optical illusion that will reveal your qualities in love.
Subscribe to OBOZREVATEL on Telegram and Viber to keep up with the latest news.