Trending:
A simple math problem puts adults in a quandary: will it obey you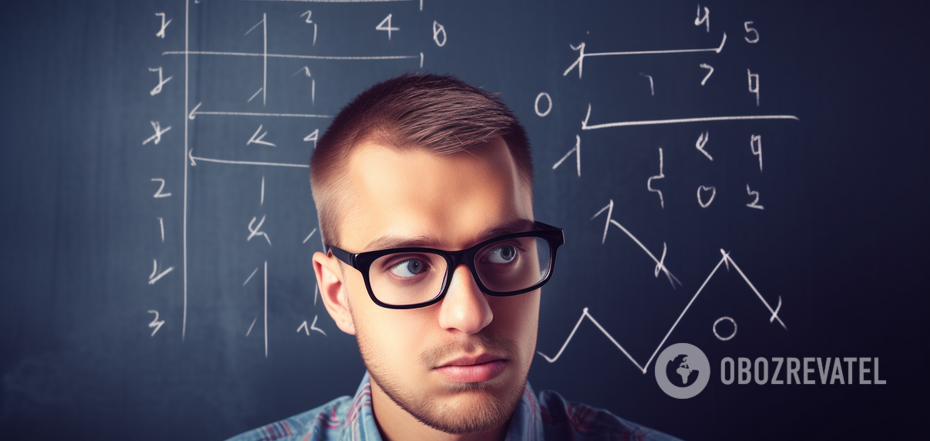 A mathematical puzzle
Along with optical illusions and simple puzzles, there are also math problems that encourage you to think harder to find the right answer. These exercises are recommended for daily brain training. Studies have shown that in the long run, regular puzzles and logic problems help reduce the risk of age-related neurological diseases.
A seemingly simple math problem that stumps adults is gaining popularity online. The puzzle quickly went viral, but only the smartest and most resourceful can find the right answer.
Do you remember how in the famous dystopia "1984" George Orwell wrote that "2+2=5"? The conditions of this problem are similar: the first example states that "2+3=10". No, Big Brother is not watching you (we hope). This problem has nothing to do with dystopia - simple math will come in handy here.
Conditions offer other examples: "8+4=96", "7+2=63" і "6+5=66". You need to find the answer to the question of how much "9+5" is in the context of the above examples.
A small (perhaps too obvious) hint is to determine which formula was used to calculate the previous examples and apply it to the last one.
Confused adults take to social media to admit that they don't know how to figure out these terms. Many offer a range of answers, including 23 and 70.
Figuring out what the actual key to the problem is turned out to be quite simple.
You probably realized that the whole puzzle is a trick. In fact, the question is not asking you to simply calculate an elementary addition - it's more of a logic puzzle than a mathematical one.
Two and three obviously make five, but multiply that by two and you get 10.
Eight plus four equals twelve, but when you multiply that by eight, you get 96, and so on.
So, since nine and five equal 14, you only need to multiply 14 by 9 to solve the example. The correct answer is 126.
If you liked this puzzle, OBOZREVATEL suggests solving the equation with matches.
OBOZREVATEL also published a puzzle about a strange black cat: only the smartest will be able to solve it in 15 seconds.
Subscribe to OBOZREVATEL 's Telegram and Viber channels to keep up with the latest developments.