Trending:
A rare electric car sold at auction for $7,000 dollars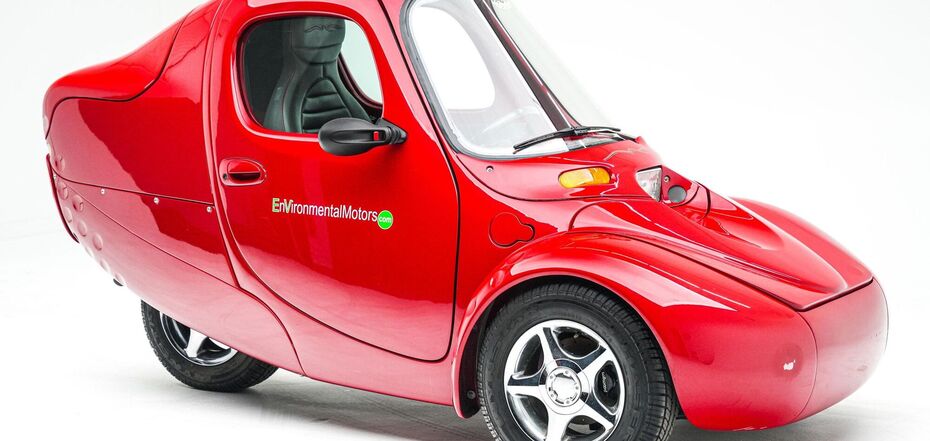 There are only 300 copies of Corbin Sparrow. Source: Cars & Bids
Unusual Corbin Sparrow 200 electric car sold at auction in the United States for less than 7000 dollars. The rarest electric car has only 300 copies.
Auction site Cars & Bids revealed details about the car. The unique car has been on display at the Petersen Automotive Museum for some time. It has now been sold for just $6911.
The car is a one-seater because it is very compact. The length is 2438 mm with a wheelbase of 1829 mm, the width is 1219 mm and the height is 1448 mm. Nevertheless, there is even a place for a small trunk. The weight of the car is 610 kg.
This Corbin Sparrow 2000 is powered by a 27-hp electric motor that allows you to accelerate up to 121 km/h. The battery pack needs to be replaced. If this is done, the range on one full charge will be 80 km.
In general, the condition of this used electric car is good. The mileage is equal to 2736 km.
OBOZREVATEL recently reported on a new General Motors electric car that entered the market. The budget model turned out to be very popular.