Trending:
A quick way to get rid of limescale in the kettle without vinegar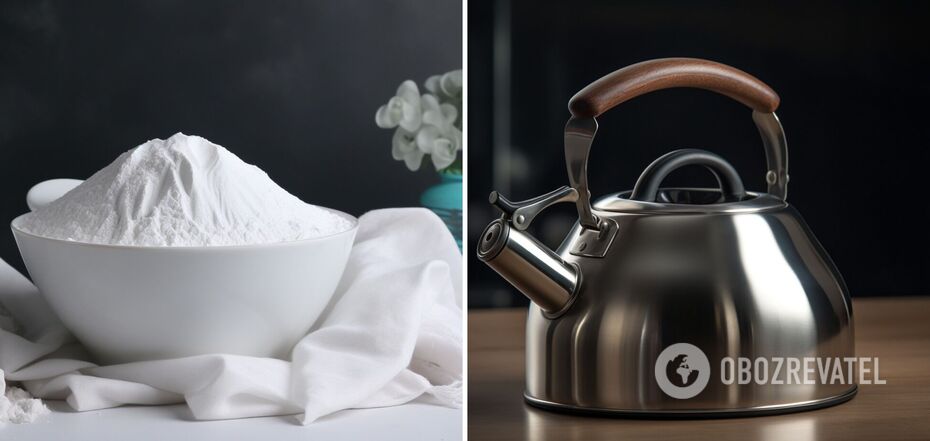 Citric acid will handle plaque well and will not leave an aftertaste
Limescale in the kettle can spoil even the best tea if it gets into the heated water (and it will). However, the most popular remedy for its removal, which is white vinegar, can make the situation even worse, as it leaves an unpleasant smell and taste. But how to clean it then?
As OBOZREVATEL found out, there is a way. Citric acid happens to be no less effective. You can buy it in any grocery store as it is a popular culinary ingredient. It is also environmentally friendly, has no pronounced odor and is quite inexpensive.
To descale the kettle with citric acid, add a tablespoon of citric acid to half a kettle of water. The crystals can be stirred in or you can leave them in the water. Turn on the appliance, let the water with acid boil and leave the solution to act for a few minutes. Drain the water and wipe the reservoir of the device with a sponge. The limescale should come off easily. Rinse the kettle well.
Unlike white vinegar, citric acid does not leave an aftertaste, so there is no need to boil the kettle again after rinsing. If it didn't remove all the dirt, the procedure can be repeated and done so as many times as it takes to clean the kettle.
You can also prepare a paste to combat thick deposits of lime. To do this, mix the crystals of the remedy with a small amount of water to the necessary consistency, brush or sponge the resulting substance on the dirty place and leave to act until the paste dries. Rub the place with a brush again and wash off what is left.
Earlier OBOZREVATEL shared how to remove limescale from faucets in the bathroom and the kitchen.
Subscribe to OBOZREVATEL channels on Telegram and Viber to be aware of the latest events.