Trending:
A puzzle that only a select few can do: guess who the woman in the picture is married to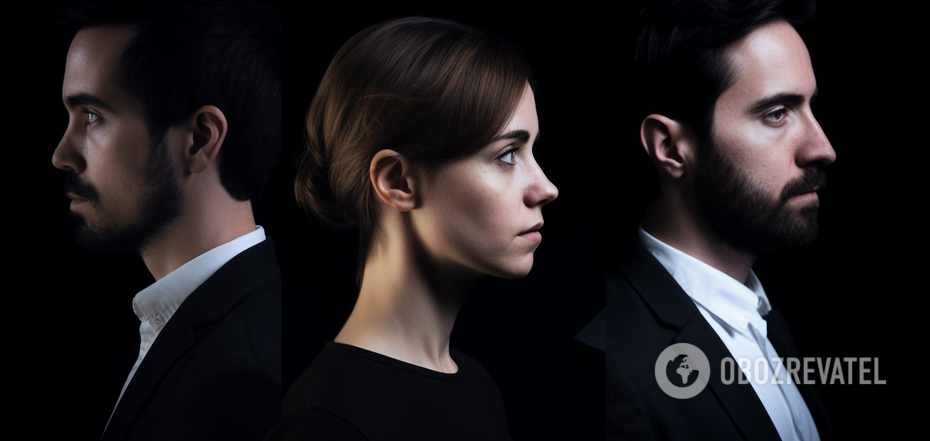 The viewer will have to find the clue and conclude on his own
Visual puzzles are fascinating because they force you to strain your attention and observation in search of certain details in the picture. More often there are tasks to find the differences. But not always.
OBOZREVATEL publishes such a puzzle. According to the authors' idea, it depicts a woman who is looking for her husband in the bar. The task of the viewer - to understand which of the three men drawn together with the heroine - her husband. You only need to spend 6 seconds to complete the task. Turn on the timer and start looking at the image.
Visual puzzle tests are a great way to test your problem-solving ability and test your powers of observation. These puzzles often contain hidden objects or patterns that are difficult to find at a glance. In this one, you have to find the clue left by the author on your own and draw the correct conclusion based on it. That's why this task is different from most similar ones.
So, on the picture with the task you see three men sitting at the bar. They are dressed similarly - all in tuxedos and ties, which go well with the heroine's strict black dress. So what is the clue then? Try to find the solution yourself. Even if you don't manage to keep within the given 6 seconds, don't give up and try to solve the problem.
If you are unable to grasp the essence and find the answer to this puzzle, take one more look at the picture with the task and one last attempt to find the answer. And then go to the image containing the clue - it is published below.
The spouses in this picture are wearing identical flower-shaped badges.
Earlier OBOZREVATEL published a visual riddle, where you had to find five differences between very similar images.
Subscribe to OBOZREVATEL channels in Telegram and Viber to be aware of the latest events.