Trending:
A puzzle for geniuses: you have only 5 seconds to solve it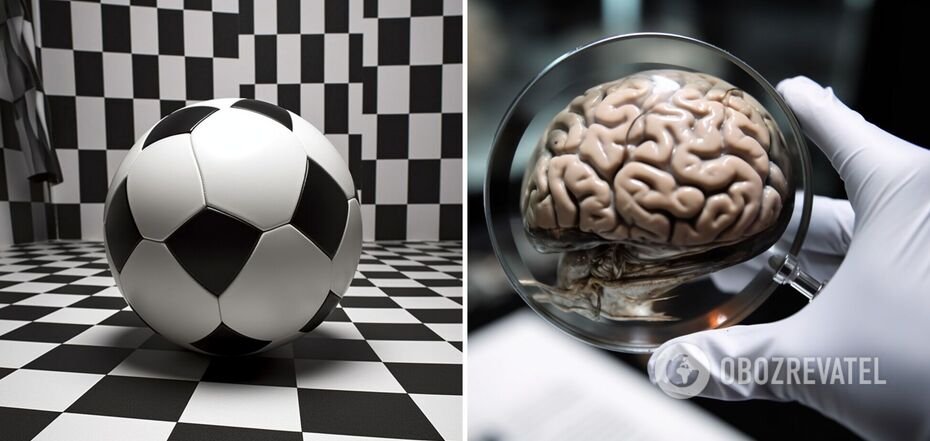 Puzzles help keep your brain healthy
There is a great variety of ball games which are used differently. This difference can be a good way to train observation.
OBOZREVATEL found a picture puzzle, which offers to find one for American soccer balls among rugby ones. The viewer has only 5 seconds for this task.
The difficulty of the puzzle is that both projectiles have an oval shape and are visually similar. However, if your powers of observation are at a high enough level and your brain is active, you solve this task quickly.
Neuroscience claims that solving such tasks can be beneficial for maintaining brain health and developing skills such as attentiveness and observation. Such games can be used as part of preventing the development of different forms of dementia.
They are unlikely to prevent the problem alone. However, in combination with other measures, such as healthy sleep, sufficient physical activity, proper nutrition and other intellectual exercise they will bring additional benefits. It is advisable to solve such tasks every day. The more varied they will be, the better.
The intellectual development of the child often begins with similar puzzles. However, they can be a good entertainment and a brain trainer even if you are an adult.
Thus, set a timer for 5 seconds and look carefully at the picture. If you failed to solve the problem in the allotted time, you can search until find the ball (which is also a good option) or use the hint. It is published below.
Earlier OBOZREVATEL published a similar picture puzzle with airplanes.
Subscribe to OBOZREVATEL channels in Telegram, Viber and Threads to keep up to date with the latest events.