Trending:
A puzzle for geniuses: only the smartest will find the snake in the picture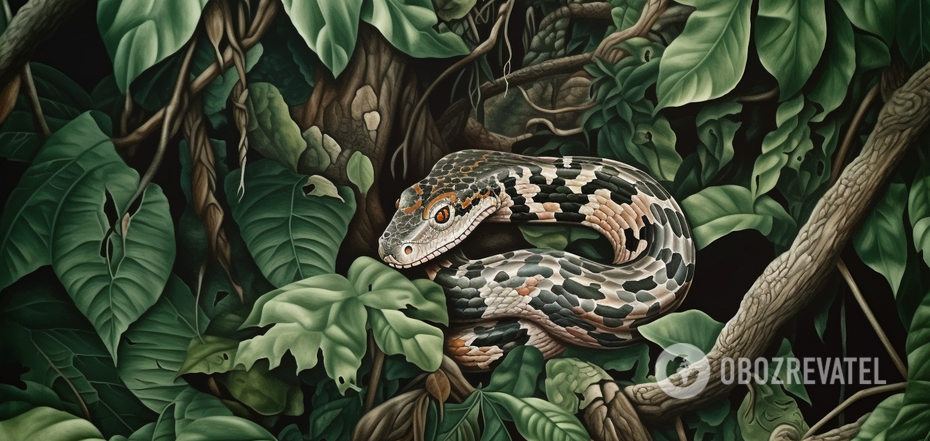 The snake lurking in the picture will be found only by the most attentive and patient.
While some optical illusions test our brain with an unusual combination of objects that it can interpret in several ways, others make us strain our vision in search of a hidden object. Some of the best here are puzzles in which you need to find an animal disguised in the external environment.
So the portal Fresherslive published an image, which definitely has a snake. But only the most observant will be able to find it. So, take a close look at the picture below. Don't miss any details. Try to do it in 12 seconds.
Nature often colors reptiles exactly to match the color of the environment in which they live. This allows them to camouflage more effectively during hunting and hide well from predators. The effectiveness of camouflage is such that the untrained eye will never recognize an animal on the ground, in the leaves or in the sand. This is the principle behind the puzzle.
Experts say that such exercises for attention are very useful for the brain. They help to form new neural connections, which is useful for preventing the development of dementia.
At the same time, if you did not meet the 12 seconds, do not be upset - continue to look for a snake in the picture. This will in any case bring you benefit. After all, the main thing is to solve the puzzle, not to set a record.
If you still could not cope with the task, but really want to see where the snake is hidden, use the hint. It needs a sector circled by an oval. However, even in it to find the reptile is not so easy.
Earlier OBOZREVATEL published an optical illusion on which you can see a mouse, and you can see a face. It deceives your brain and hacks the usual algorithms of perception.
Subscribe to OBOZREVATEL channels in Telegram and Viber to be aware of the latest events.