Trending:
A puzzle for geniuses: find the five differences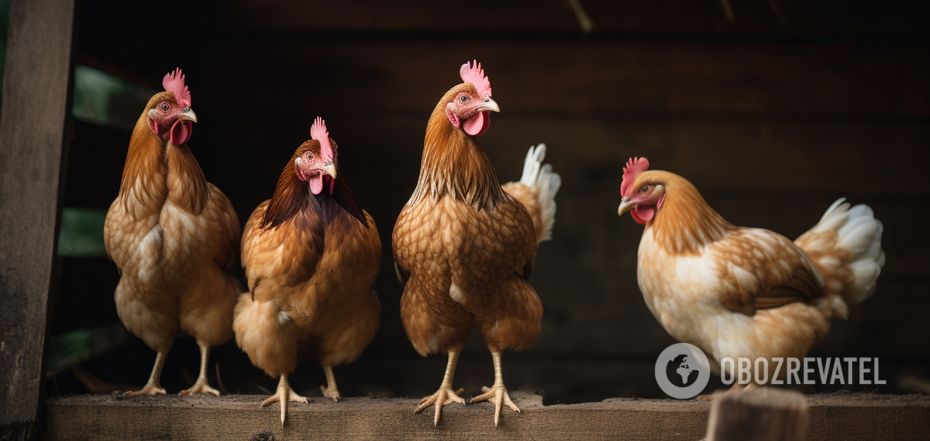 Only the most observant will be able to solve the chicken puzzle in 20 seconds
Finding the differences in visually almost identical images is one of the best ways to develop observation and attention. And it's also one of the most fun types of puzzles. Although not everyone can cope with them.
OBOZREVATEL publishes the following task. You have to find 5 differences in a pair of pictures with chickens in 20 seconds. The authors claim that only real geniuses can cope with this task.
Why it's good to do difference puzzles
Such tasks not only develop observation skills, which is useful for preventing brain diseases such as dementia. They are also good for bonding. So older people can solve them with their grandchildren. This will allow you to keep yourself in good shape and develop your child through a fun game. You can also compete with friends or family members. During such games, everyone will get not only joy but also benefit.
How to solve puzzles on differences
Experts in this type of task say that the first step to success here is to correctly assess the picture as a whole. The most noticeable differences should be apparent at this stage.
Then you can use various tools. For example, you can write down your observations on a piece of paper or record them in your smartphone or other gadget. If the drawing is printed out on paper, you can mark the differences directly on it.
If you can't solve the problem
In fact, 20 seconds is the time you can set yourself to challenge your observation skills. You can look at the picture as long as you like.
If you still don't have the right answer, use the hint below. It is published below and all the differences are marked on it.
Earlier, OBOZREVATEL published a puzzle in which you need to move a single match to solve a mathematical equation.
Subscribe to OBOZREVATEL's Telegram, Viber and Threads channels to keep up with the latest developments.