Trending:
A magic remedy to melt grease: how to clean glass in the oven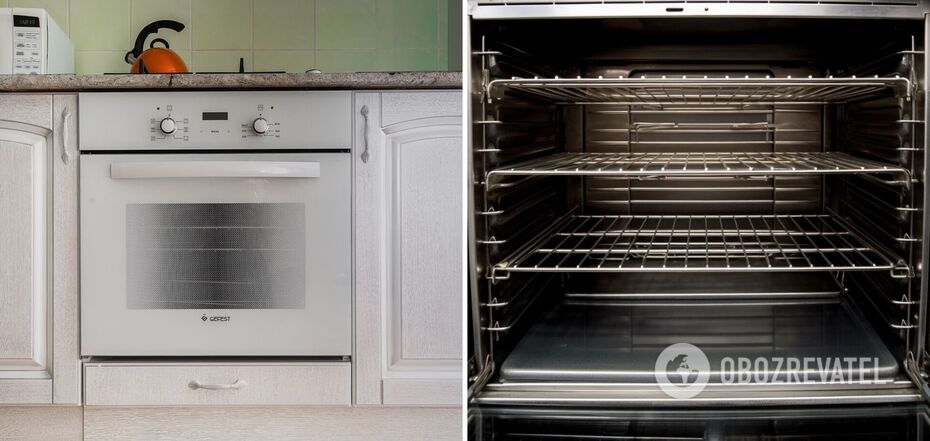 How to clean the oven
Housewives often use the oven for cooking various delicious dishes. Due to grease splashes, the door glass quickly becomes dirty and this can lead to unpleasant odors.
It is necessary to clean the oven regularly to avoid the accumulation of food particles and dirt. OBOZREVATEL found an effective way that will help to deal with this effectively.
You should start cleaning the oven only after it has cooled down. Then prepare a mixture to remove grease and dirt. To do this, mix baking soda and vinegar to form a thick paste. Apply the mixture to the glass and leave it for 15-20 minutes.
Then wipe the door with a clean cloth or sponge to remove all dirt. Rinse the cloth and wipe the required areas again. Use only soft rags to avoid scratching the glass.
Next, you can use a window and mirror cleaner to make the glass shine. Spray the mixture and wipe with a dry cloth. To avoid streaks and marks, wipe the door again with a clean, lint-free cloth.
You can also use baking soda and vinegar to wash the grates of old dirt. First, remove the grates and place them in a container so that you can completely submerge the grates in water. This can be done in a large bowl or in the bathtub by first laying a towel on the bottom.
Then sprinkle baking soda over the desired areas and pour white vinegar over it. This will cause a chemical reaction and the mixture will start to fizz. Once the reaction has stopped, wet the grates with hot water and leave them overnight. In the morning, clean them with a cloth to remove all grease and dirt.
Earlier OBOZREVATEL published the best ways that will help quickly and effectively wash the entire oven.
Subscribe to OBOZREVATELchannels in Telegram and Viber to keep up to date.