Trending:
A Hollywood smile: how to whiten your teeth at home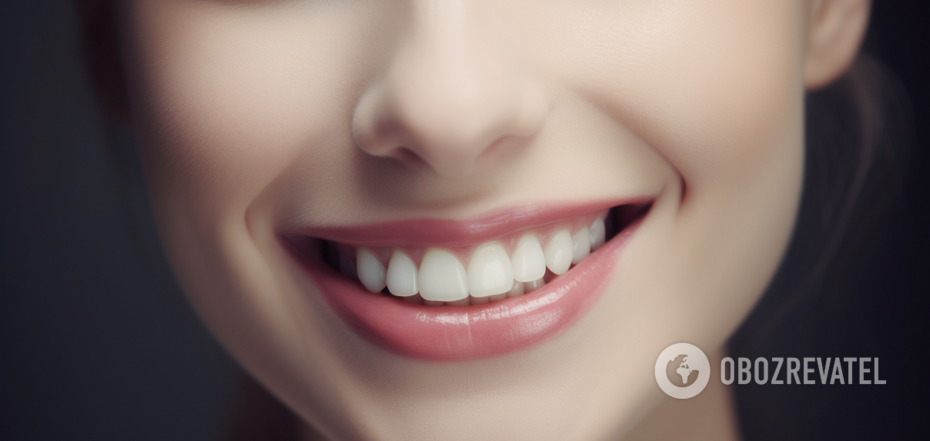 How to whiten teeth at home
Healthy teeth and a bright smile are the calling card of the world's stars. You don't need to spend money on expensive professional products to keep your mouth healthy; the most important thing is to visit your dentist regularly and take proper care of your teeth.
You can whiten your teeth even at home. The Everygirl reported on effective natural ingredients.
Baking soda
Celine Kilich, a dentist at Vera Clinic, recommends using baking soda to whiten enamel quickly and well.
"Baking soda acts as a mild abrasive. It can really lighten some of the stains on your teeth and remove plaque," Dr. Kilich noted.
She suggests mixing baking soda and water in a 1:1 ratio until it forms a paste-like mixture. Dip your toothbrush into the baking soda mixture and gently brush your teeth, thoroughly coating each tooth with the paste. Then rinse your mouth thoroughly.
Apple Cider Vinegar
Apple cider vinegar contains natural acids that can break down plaque and whiten enamel.
"The pH level of apple cider vinegar will effectively get rid of plaque. Simply mix a small amount of apple cider vinegar with water, apply the product to a sponge or tissue and place it on your teeth for about one minute," Dr. Kilich advises.
Coconut oil
Cary Goldstein, dentist and founder of Goldstein Dental Center, suggests trying one of the Ayurvedic practices. You can whiten your teeth by holding a spoonful of coconut oil in your mouth. Experts say that coconut oil will cleanse your teeth and gums of bacteria and promote overall enamel whitening.
Fruits and vegetables
Fruits and vegetables don't just provide your body with vitamins, minerals and fiber. "The combination of D-limonene and citric acid found in the peels of some citrus fruits is great for whitening teeth," Dr. Kilich confirmed.
You can gently rub the peel of an orange or lemon over your teeth for a few minutes. Afterwards, be sure to rinse your mouth thoroughly and brush your teeth. Although a diet high in fruits and vegetables is no substitute for proper hygiene, Dr. Kilich confirmed that apples, celery and carrots do help clean teeth.
Previously OBOZREVATEL told that often the color of tooth enamel is genetically determined, but in some cases it depends on lifestyle and can change.
Subscribe to OBOZREVATEL channels on Telegram and Viber to keep up with the latest developments.