Trending:
A day on Earth could have lasted 65 hours, but humanity was saved from catastrophe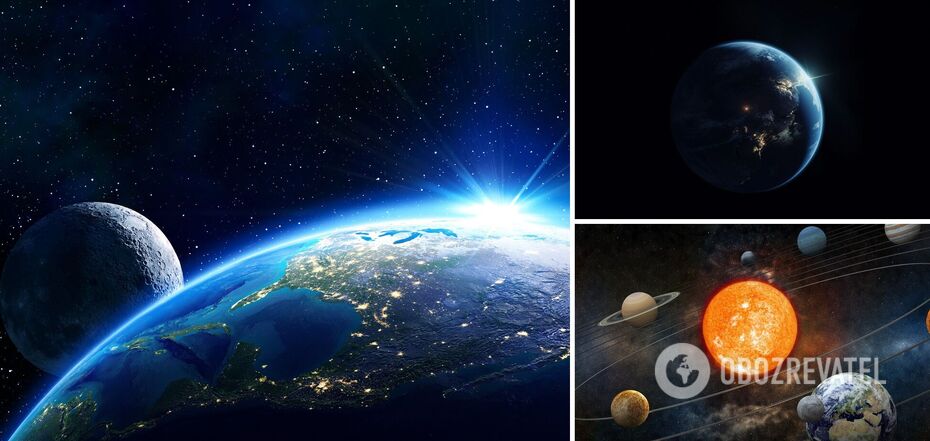 Earth in space
The Earth's rotation is gradually slowing down due to its interaction with the Moon, scientists say. And two billion years ago, there was a pause in this interaction that lasted about a billion years. Back then, the Earth's atmosphere was warmer and made up of different gases. There was a natural resonance in the atmospheric system for half the length of the day - this increased the Sun's power.
Thanks to a new study, scientists have calculated how long a day would have lasted on Earth if this epochal pause had not occurred. The details were told by the publication Ifl Science.
For centuries, scientists have hypothesized that the Moon is moving away from Earth, and this torque shift is slowing the planet's rotation.
Recently, researchers calculated how long a day would last today if the slowdown continued unabated. Several teams of scientists independently concluded that the light period could last 65 hours.
Both teams' explanation is that the Sun accelerates the Earth's rotation, and for most of our planet's history this force has been much less than that of the Moon. During the pause period, which scientists call "the boring billion", the Sun's force was sufficient to balance the Moon's force.
According to study author Prof. Norman Murray of the University of Toronto, both effects create drag, slowing the Earth's rotation.
"It's like pushing a child on a swing. If your push and the swing period are not synchronized, the swing will not fly high. But if they are synchronized, and you push exactly when the swing stops at the end stage, the push will give momentum, and the swing will move further and higher, "- made an understandable analogy Professor Murray.
A similar situation occurred when the Earth's atmosphere had a resonance of 10 hours, and the day lasted 20 hours.
The Sun's influence was very strong during the resonance period and negligible before and after. Were it not for this, the light period would now last 65 hours, the days would be much hotter and the nights much colder.
As amazing as evolution has been, it is unlikely that many species would have been able to cope with such dramatic fluctuations in temperature. Life on Earth might not have ended, but it certainly wouldn't have had the biodiversity it has now.
Prof. Murray noted that "we ourselves are changing the length of the day a little bit" - and this is due to global warming.
Earlier OBOZREVATEL told that new intriguing signs of organic molecules were found on Mars.
Subscribe to OBOZREVATEL channels in Telegram , Viber and Threads to keep up with the latest events.