Trending:
A day of joy and triumph: three zodiac signs will be very lucky on September 27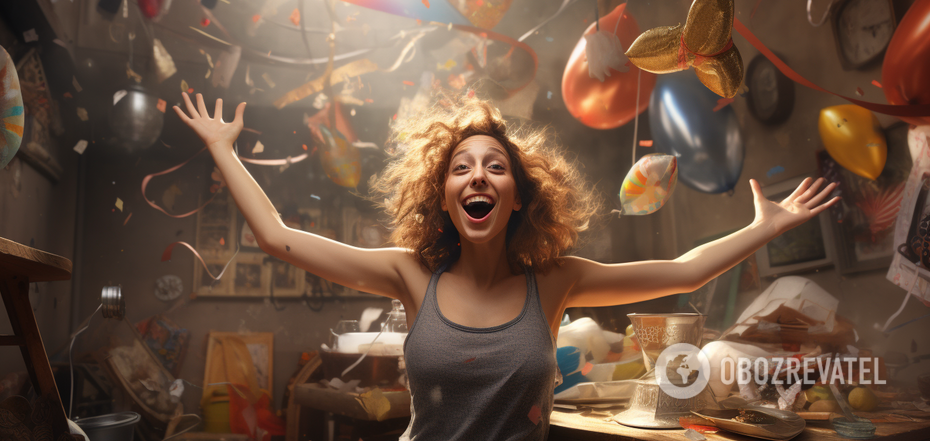 A period of good luck will begin for some signs
Celestial transits will bring a wave of positive energy that will improve your mood and fill your life with harmony. September 27 will be a lucky day for the representatives of the three zodiac signs, as they will have a period full of victories and triumphs.
According to astrologers, the events of this day will inspire growth and open up new perspectives. Leos, Aries, and Taurus will be able to forget about problems and enjoy life.
Leo
You're a little tired of a busy life, so the stars advise you to spend time on spiritual aspects. By seeking solitude, you can create a deep connection with your inner self and find answers to important questions. You will find the courage to accept not only your long-held aspirations but also those dreams that may have seemed too unrealistic.
It's time to break free from the limitations and chains that have kept you from achieving your goals. You will gain inspiration and freedom. The collaboration will help you understand complex nuances faster. You should not hesitate to ask for help and be open to new ideas. Use the energy of this day to structure your plans and find motivation.
Taurus
The Libra season will bring a desire for harmony. You will want to create a cozy home. You will probably organize a general cleaning or make a significant household purchase. On this day, you will be able to let go of all your worries and fears. You will feel free and inspired again.
Today is the day to seize the moment and unleash the full potential of your energy. You should not only dream big but also take steps towards your dreams. You will get new promising opportunities to improve your financial well-being. Trust your intuition and natural wisdom, and stay true to your values.
Aries
Situations that were recently considered tense and unpromising will finally make progress. Moreover, breakthroughs and triumphs await you in certain areas. You will be able to relax and start enjoying life.
The day will bring pleasant surprises and good news. You begin to realize that perfection is not a prerequisite for experiencing joy and satisfaction. Accept the fact that the constant pursuit of happiness will never lead you to your goal. Joy can be found in every moment. Make sure that your actions are in line with your true interests and aspirations.
Earlier, OBOZREVATEL reported on five signs that will face drama in their lives by the end of September.
Subscribe to OBOZREVATEL on Telegram and Viber to keep up with the latest news