Trending:
A compact electric car for $12,000 appeared online. Photo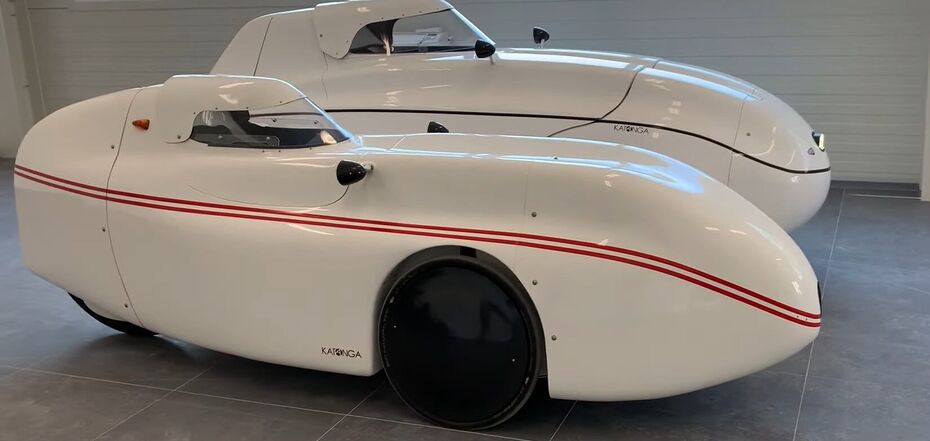 Katanga VM45 is being prepared for mass production. Source: video screenshot
The Czech electric car Katanga VM45 is a new compact urban transportation for only $12,000. So far it is a prototype, but the creators plan to launch mass production.
Katanga velomobile on YouTube has shown the novelty. The vehicle is a velomobile on electric traction. VM45 combines the advantages of several modes of transportation.
Firstly, the electric car is equipped with traditional bike pedals. You can spin them and thus set the Katanga VM45 in motion. This is useful if your battery runs out or if you just want to stretch your legs.
Secondly, an electric motor can also be used. Its power is 0.34 hp. The battery pack has a capacity of 1240Wh and provides a range of 255 kilometers.
This was achieved due to a competent approach to design. The body is made of lightweight composite materials. As a result, the weight of the velomobile is 79 kg. Aerodynamics played its role as well. The streamlined shape helps to spend energy more efficiently.
The new VM45 is scheduled to go on sale for 12,000 dollars. However, without an electric motor. The above-mentioned pedals will be used apparently. It will be 14,200 dollars for the version with the motor.
OBOZREVATEL previously reported on the new electric Fiat car, which will turn out to be quite affordable.