Trending:
A common household item can contribute to sleep deprivation: how it affects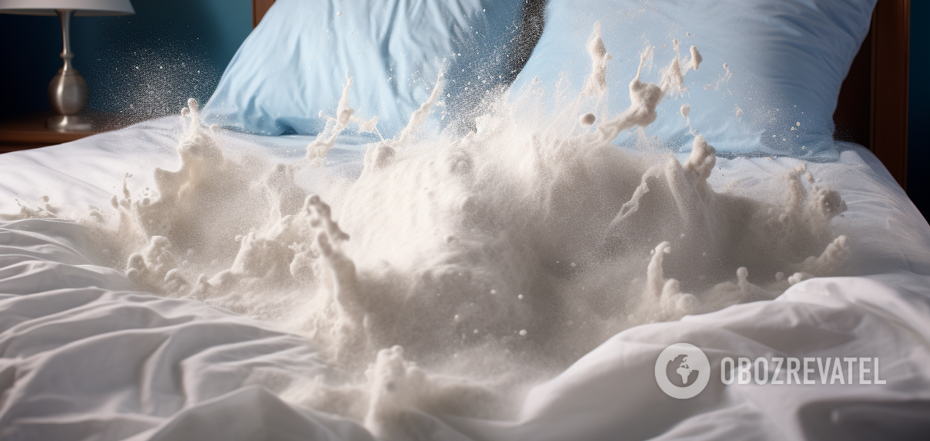 Washing powder can be a cause of sleep deprivation
Stress and anxiety are the main causes of sleep deprivation. However, insomnia can strike even on nights that are calm from airborne anxiety. Recently, scientists have stunned with a study: it turns out that ordinary laundry detergent can be the cause of poor sleep.
Chemicals contained in laundry detergent can disrupt healthy sleep. The details were reported by House Digest.
A study published by Environmental Health Perspectives found that scented laundry det ergents release some toxic volatile organiccompounds (VOCs) into the air.
These compounds can cause health problems. The main symptoms include:
headache
nausea
irritation
disruption of the nervous system.
Since manufacturers are not required to list the chemicals present in such fragrances, most people may not know what dangers they are exposed to when using their usual laundry products. In addition to fragrances, the surfactants needed to mix the laundry detergent with water to form a lather can be toxic.
Some surfactants contain a harmful neurotoxin called 1,4-dioxane. It is often formed as a byproduct of these surfactants. That is, it is not added to the composition intentionally, and manufacturers do not need to indicate it on product labels.
Neurotoxins affect the nervous system, which in turn causes insomnia or sleep problems. To avoid these potentially dangerous chemicals, look for laundry detergent without synthetic ingredients.
In addition, you should avoid frequent use of bleach and products containing formaldehyde. These harmful substances are often hidden in chemical laundry detergents under the guise of disinfectant ingredients. They are known to irritate not only the skin but also the lungs . The main symptoms of formaldehyde poisoning are itchy skin, allergy symptoms, sore throat or discomfort, difficulty breathing, etc.
Scientists have emphasized that the toxins contained in flavors can also disrupthormonal balance, cause night sweats, and severe headaches. Thus, it is better to choose natural laundry detergents without fragrances.
Earlier, OBOZREVATEL told you what sleep deprivation is and why this condition is dangerous.
Subscribe to OBOZREVATEL's Telegram and Viber channels to keep up with the latest developments.