Trending:
A clever way to put humans on Mars: what's the tricky part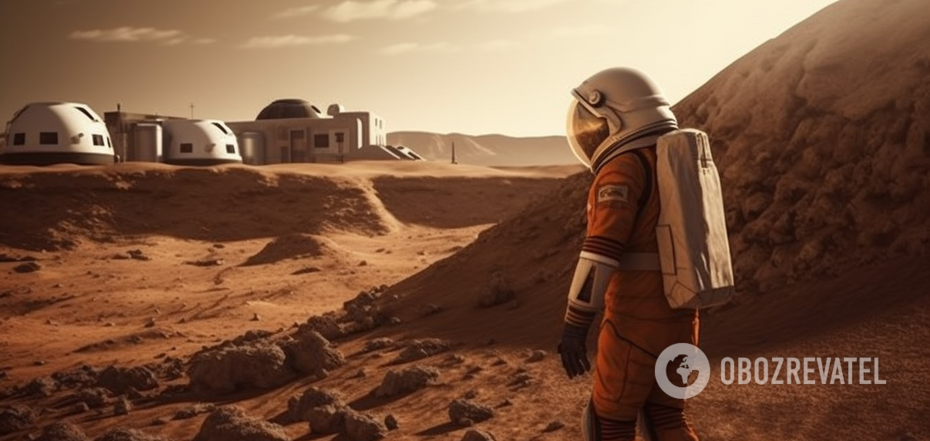 On the surface of the red planet, there would likely only be a doorway to the real Martian world
Humans on Mars could live and work in underground tunnels that would shield them from the inhospitable atmosphere on the surface. This would allow longer space missions to be planned without endangering the lives of astronauts.
Testing the concept of such alien life has begun in England in North Yorkshire. Underground tunnels already exist there to simulate space realities.
The project, called Bio-SPHERE, is being conducted by researchers from the University of Birmingham in a unique environment 1.1 kilometers underground in one of the UK's deepest mines.
The researchers aim to investigate how scientific and medical activities can be carried out in the challenging conditions found on Mars or the Moon.
This is the first of new lab stations planned to study how humans can work during long-duration space missions while staying healthy.
Researchers will work in partnership with the Bowlby Underground Laboratory, a 4,000 m3 deep underground facility specializing in research in particle physics, earth sciences and astrobiology.
The Bio-SPHERE project is based in a 3,000 m3 network of tunnels adjacent to the Bowlby Laboratory that pass through 250 million year old rock salt deposits. This geological environment, together with the deep underground location, has allowed researchers to replicate the working conditions that humans would experience when working in similar caves on the Moon or Mars. This includes isolation from other people, limited access to new materials and difficulty moving heavy equipment.
Being underground will also allow scientists to study how much the effects of cosmic radiation would be reduced for people working in such conditions on Mars.
Scientists also believe that dwelling beneath the surface of Mars will help protect astronauts from meteorite impacts that could damage both humans and infrastructure on the surface.
Now, the Bio-SPHERE project is already operating its first module, designed to test biomedical procedures needed to prepare materials to treat tissue damage. These include complex fluids, polymers and hydrogels for regenerative medicine that can be used, for example, in dressings or fillers to soften injuries.
As Scitechdaily notes, the environment provides the opportunity to simulate a variety of mission scenarios and conduct cutting-edge, interdisciplinary scientific research ranging from the effects of extreme environments on biological and physicochemical parameters and medical infrastructure to studying how available "in situ" resources such as atmospheric pressure, temperature and geology can be used to build habitats.
Earlier OBOZREVATEL told about scientists' prediction about when humans will be able to colonize Mars and other planets.
Subscribe to OBOZREVATEL channels in Telegram, Viber and Threads to keep up to date.