Trending:
A 104-year-old woman who had long been predicted to die has revealed the secret of longevity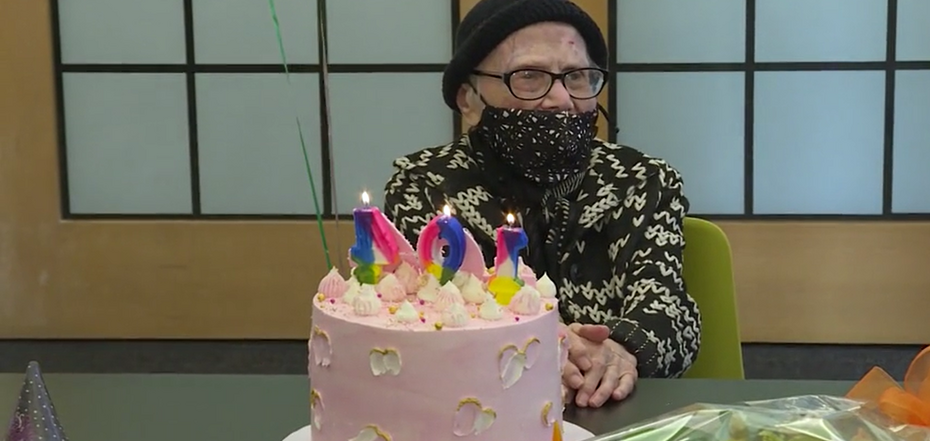 The long-lived woman advises to eat with appetite and not to let anyone give you instructions. Source: PIX 11
The coronavirus is called a scourge of the elderly. However, Elaine Terry, a resident of New York, USA, contracted it at the age of 102, recovered quickly and recently celebrated her 104th birthday.
In honor of the holiday, journalists from the local PIX 11 TV channel decided to ask Elaine and her family what the secret of her longevity and good health was. Her son Eric said that her family was very worried about her when she was in the hospital with the coronavirus, especially since doctors had almost given up on her once before. "When she was in her 90s, the nurses said she would soon be gone, but she was already 104 years old, so everyone was wrong, and who knows how long she will live," he said.
Elaine herself, who moved from Ohio to New York when she was young to become a singer and dancer and to work in the fashion industry, has met many celebrities in her life, such as Frank Sinatra and US First Lady Jackie Kennedy. "Many of them are dead, and I'm still here. Why? I have no idea," she joked.
However, she did reveal some of her secrets. For example, she said that she answered a similar question to the doctor who discharged her from the hospital after Covid-19. "I eat when I'm hungry. I have a great appetite. And no one tells me what to do. I do what I want," Elaine said. By the way, her favorite dish is pizza.
Now the long-lived woman continues to live in the same house as before, but she is assisted by nurses. Elaine also celebrated her 104th birthday at home, where her granddaughter Abigail Libby came to the party among other guests. She brought her son Cooper, the great-grandson of the birthday girl. According to Abigail, the secret of her grandmother's longevity was her work. "She worked until she was 94 years old, and I think that has something to do with why she's still on her feet," the woman said. She added that Elaine was very happy to meet her great-grandson.
The elderly American also gave some advice to young people. "Love everyone and have no prejudice," she urged. The long-lived woman said that since childhood she had attended churches of various denominations and supported the anti-racism fighter Martin Luther King, and she had always been so open to different opinions.
As reported by OBOZREVATEL, a British couple revealed the secret of a happy marriage lasting 75 years, which lasts even longer than the marriage of Queen Elizabeth II.