Trending:
6 summer moods: where to spend your holidays in Europe in 2023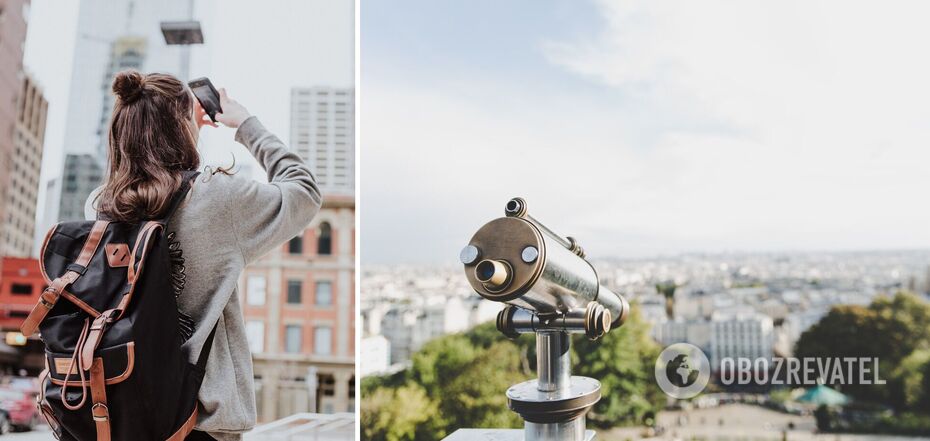 Interesting destinations for travel in Europe
Summer is a great time to travel as the holiday season is about to begin. This time, instead of resorts, here are 6 European capitals to visit in the coming months.
Athens
Let's begin with the hottest item on our list. The Greek capital is hot and dry in the summer, with average temperatures hovering around 30 degrees Celsius. If such conditions don't intimidate you, there are numerous locations in the city that will allow you to immerse yourself in ancient history.
The majestic Acropolis, which has been destroyed and rebuilt many times, the Daphne Monastery with its Byzantine mosaics, and architecture that leaves a lasting impression from the first moment, and Syntagma Square, where the famous Royal Palace is situated.
Keep in mind that Athens is scattered with mountains and hills, so it is wise to build up your stamina and find suitable shoes for the many ascents and descents.
Rome
The eternal city with its astonishing millennia of history. Another cradle of ancient culture in the Mediterranean. The climate here is slightly milder than Athens, and temperatures will range between 25 and 30 degrees Celsius.
Rome is too vast to explore in just one day. It beckons you to stay for a week. It's like a 2-in-1 option, as you also have the opportunity to visit the Vatican. Do I need to remind you that it's considered a separate state?
Capture a few pictures in front of the Colosseum and make sure to step inside to truly appreciate the grandeur of the work of ancient architects. Wander through St. Peter's Square, where Catholics from around the world have gathered to welcome the next Pope for years. Witness Michelangelo's masterpieces in the Sistine Chapel.
This is only a fraction of what Rome is renowned for. There are countless reasons why Italy's capital city attracts approximately 29 million visitors each year.
Lisbon
Portugal's capital city is a captivating summer destination. Basking in the hot sun, it offers glorious beaches and a wealth of cultural and historical treasures.
A few days in Lisbon would not be complete without soaking up some sunshine and enjoying the pleasant ocean breezes. Summer temperatures average around 28 degrees Celsius, so it's wise to pack sun cream and a few bottles of water before setting out to explore the streets.
Dubbed the "City of the Seven Hills" by the Portuguese, Lisbon is best experienced in the Alfama neighbourhood, where the historic structures are nestled. Here, you'll encounter vibrant, colourful houses, admire panoramic views from the various lookout points, and savor a glass of the local wine, renowned for its delightful taste in Portugal.
If you ever find yourself craving a change of scenery during your stroll, you can always make your way to one of the expansive sandy beaches nearby.
Paris
We couldn't overlook Europe's most romantic city. Undoubtedly, Paris attracts millions of tourists throughout the year, but summer adds a special charm to its allure.
In contrast to the previous destinations, the average temperature here is slightly lower, ranging between 20 and 25 degrees Celsius, and occasional light showers or thunderstorms are more common. But haven't you ever wished to be caught in a downpour in Paris?
Considering the time of year, let's set aside the numerous renowned museums and galleries, where you could easily spend the entire sunny part of the day, and instead focus on the must-see attractions that don't require lengthy queues.
Of course, the symbol of the French capital is the Eiffel Tower. If you don't have a fear of heights, the view from its observation deck is truly magnificent. Afterwards, take a leisurely stroll to Montmartre, known for its vibrant art scene and bustling with both artists and tourists. This neighbourhood also offers charming cafes and boutique shops. And let's not forget the gardens of Versailles, which provide a tranquil refuge from the scorching sun.
This is not an exhaustive list, but it should give you a good sense of what Paris has to offer.
Amsterdam
An incredible city located by the North Sea. Thanks to its proximity, the Dutch capital enjoys a humid climate with moderate summer temperatures. On average, it hovers around 20 degrees Celsius.
While we could delve into the distinctive architecture of the Netherlands and why Amsterdam stands as one of its finest examples, let's focus on the specifics.
A wonderful way to experience the renowned local canals is by taking an hour-long boat tour. You may not have enough time to see everything, but you'll already gain an impression of the city and capture its essence. If you prefer exploring on foot, you'll find numerous cyclists around, and you can even join them if you wish.
It's advisable to visit the red light district after sunset, but remain cautious of individuals looking to take advantage of unsuspecting tourists. On a lighter note, make sure to explore the expansive green expanse of Vondelpark, where you can relax on the lawns, or visit the famous Blumenmarkt flower market, which will particularly delight plant enthusiasts.
Prague
Another capital city on our list. During the summer, the city comes alive with numerous options for fun and relaxation. The Czech Republic warmly welcomes you with sunny weather and temperatures ranging between 20 and 25 degrees Celsius.
Prague, nestled on the banks of the Vltava River, boasts one of its main attractions, Charles Bridge. As you stroll across it, you not only soak in the ambiance of a bygone era, but also marvel at the masterpieces created by renowned sculptors that adorn the bridge. The only drawback is the high influx of tourists, so we recommend waking up early to leisurely explore its surroundings.
On one bank, you'll discover the grandeur of Prague Castle, which served as the residence of kings for many years and remains one of the most iconic architectural landmarks of medieval Bohemia.
Located just around the corner is the famous Dancing House. Its striking contrast against the backdrop of the old architecture makes it an unmissable sight. The building aims to embody the idea of breaking free from Czech society's totalitarian past and symbolize the path of constructive change. Its success is subjective and for you to judge.
An unconventional way to experience Prague is through a river cruise. You can rent a smaller boat or a catamaran for a more intimate experience, or choose the comfort of a tourist ship that cruises along the Vltava.
Previously, OBOZREVATEL told us where to vacation at the sea for a penny.
Only verified information in our Telegram channel Obozrevatel and Viber. Don't be fooled by fakes!