Trending:
6 proven methods to extend battery life on Android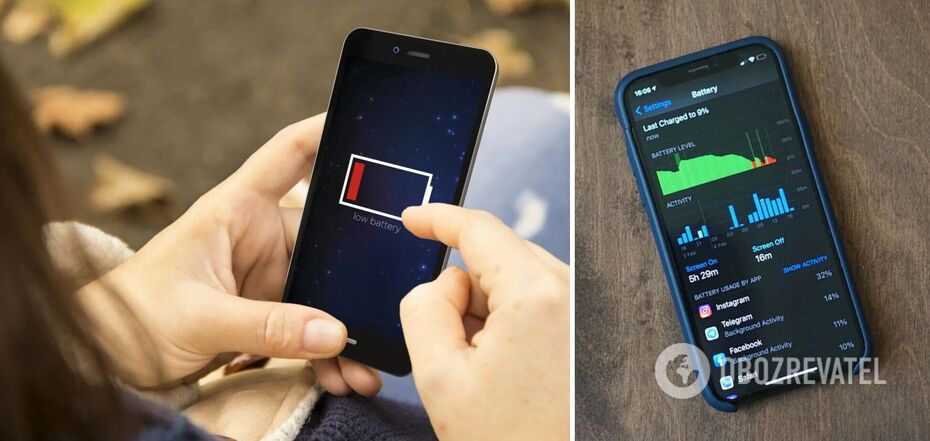 You can help your phone drain your battery less
The batteries of modern smartphones are their Achilles' heel. They can even be quite large, but touchscreens, powerful processors and an endless number of apps running in the background make it impossible to make a smartphone that is as autonomous as old phones that could run for weeks on a single charge.
However, there is no need to panic. OBOZREVATEL will tell you about a few simple rules that allow Android users to reduce battery consumption and extend the battery life of their smartphone.
Switch on the power saving mode
The easiest step you can take is to switch on the power saving mode, which will help you save a significant portion of your battery. This way, your phone will last longer. This will be especially useful if you won't be able to charge your smartphone in the next few hours.
To enable the mode, you need to:
go to the phone settings;
open battery and device care;
select the battery section;
switch on the power saving mode.
Turn off geolocation services
Always having services that determine your location is useful for many apps. But GPS services are also a battery hog. Simply turn them off and turn them on when you really need them, like when you're plotting a route on Google maps.
Here's how to turn off geolocation services:
open your phone's settings;
go to Apps;
find Manage apps and select the app you want to manage;
select the app's permissions;
select Allow only when using the app for location.
Adjust the screen brightness
It's simple - the brighter your screen is, the more battery power it consumes. So you just need to make an either/or decision. Either you have a picture that burns your eyes, or your smartphone lasts longer in standalone mode.
But a bright picture is important on a sunny day, otherwise you can't see anything on the screen, you say. That's right. Luckily, Android has an adaptive (sometimes automatic) brightness setting that will help you get everything you need at once. This setting adapts the brightness of the screen to the ambient light, which will help you save battery and see everything on the screen clearly on a sunny day.
To activate this feature you need to:
open the settings;
go to the display;
select the brightness level sub-item;
switch on Adaptive (or automatic) brightness.
Switch on dark mode
If you liked the trick of reducing the brightness of the screen, you'll like this one too. It will be especially useful for modern smartphones with AMOLED screens, where each pixel is illuminated separately. So the more light pixels you have on your screen, the faster it drains your battery. Dark mode allows you to turn all light menu items... dark.
To switch on the dark mode:
open the phone settings;
go to the screen;
switch on the dark mode.
Turn off the always on screen feature
Yes, it's very convenient when you don't need to unlock the screen to see what time it is or who has texted you, but don't forget that everything comes at a price. In this case, you'll have to pay with battery power.
To disable the function, you need to:
open your phone's settings;
select Always on screen and Lock settings;
turn off Always on screen;
Limit apps from running in the background
Most apps continue to run even when you close them completely. Background processes are critical for various social networks and messengers to notify you of events or messages as soon as they are sent to you.
Other applications check from time to time to see if there is a new update for them and download it in the background if it is available.
So if your main goal in the here and now is to save battery life, turn off all background apps. Here's how to do it:
open the settings;
go to Applications;
select the apps you want to restrict;
click Battery saving;
select Restrict.
Earlier, OBOZREVATEL told how to charge your smartphone correctly to extend battery life.
Subscribe to OBOZREVATEL's Telegram and Viber channels to keep up with the latest news.