Trending:
5 places you keep forgetting to clean: clean them now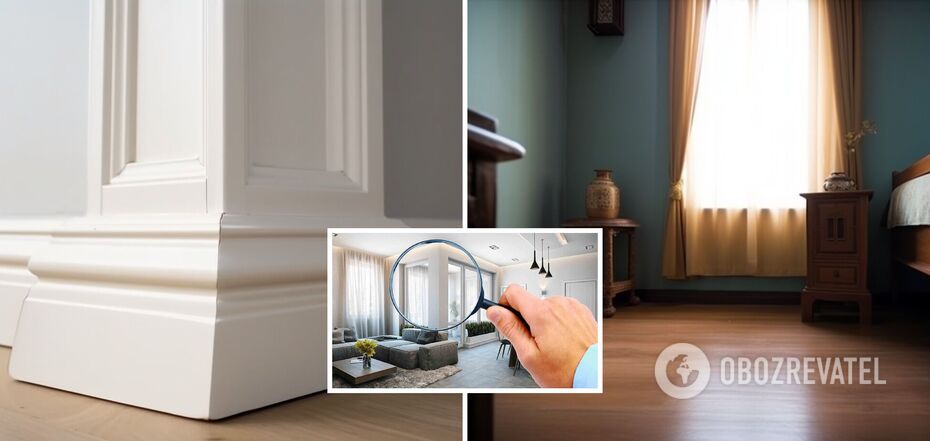 Cleaning the house
Some places in the house can become real breeding grounds for bacteria and mould. The problem is that during the cleaning process, people simply forget to clean them.
Cleaning expert Caroline Soloman often shares cleaning tips on her TikTok account. Recently, she talked about the five places in an apartment where the most germs accumulate.
Light switches
Even the most attentive and tidy people often forget to clean the not-so-obvious places where dirt accumulates. Caroline noted that switches are at the top of her top 5. The expert advises to clean them with a universal detergent. If the surfaces are heavily soiled and have lost their whiteness, you can use folk life hacks such as white vinegar, soda solution or lemon juice.
Places above the door
A lot of dust usually accumulates above the door, but few people pay attention to it. Therefore, even hard-to-reach surfaces should be cleaned periodically. Caroline recommends simply wiping them several times with a damp cloth.
Places under the fridge and kitchen
You don't need to constantly move your fridge or heavy kitchen furniture to clean the floor underneath. It is enough to regularly remove crumbs from under appliances and furniture using a vacuum cleaner with a special nozzle.
Places under carpets
Citric acid, glycerin, baking soda and vinegar will help clean the carpet without removing it from the floor. For long pile, it is better to use a microfibre cloth. Short pile is cleaned with a brush or damp sponge. But at least once a month, you should lift the carpets and thoroughly wash the floor underneath.
Shower heads
Shower heads are best cleaned with diluted vinegar.
To prepare the solution, you will need:
white vinegar - 1 cup;
liquid soap for cleaning (or dishwashing liquid, laundry soap, etc.) - 2 tablespoons.
Mix the ingredients and pour the solution into a spray bottle. The resulting product can be used to treat shower heads, bathtubs, sinks or toilets, faucets, tiles and joints, and a shower with a tray.
By the way, you can protect taps from limescale with an interesting life hack. Just rub the surfaces with a paraffin candle. Read the article to find out how to do this correctly and why a popular online product with glycerin will not have the desired effect.
Earlier, OBOZREVATEL told what grandma's tricks help get rid of rust in the toilet.
Subscribe to OBOZREVATEL's Telegram and Viber channels to keep up with the latest news.