Trending:
5 mistakes of autumn fashion: an expert explains what not to wear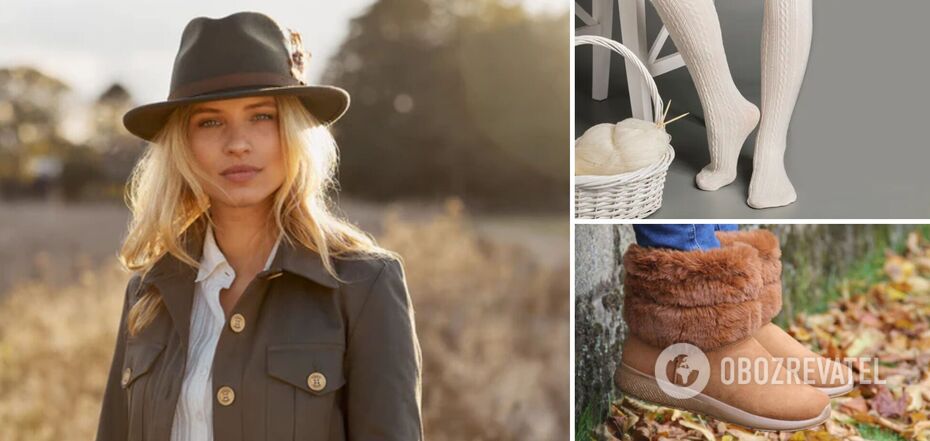 Some things that were relevant last season are better left in the closet now
Every year when the season changes, we look through our wardrobes and find a lot of things that have lost their relevance over the past six months. In this sense, the autumn-winter season has its own specifics - the main thing is to keep things warm.
However, fashion expert Clemmie Fieldsend told The Sun what things you should give up this autumn so that your look doesn't look outdated.
Knitted tights
Opaque knitted tights, sometimes decorated with knitted patterns or coloured, look good only on primary school girls. Or in frank retro looks that copy the style of the seventies to the smallest detail. Fieldsend recommends replacing this wardrobe item with thermal tights. They are just as opaque, but they fit the leg better and warm it better.
Shoes with faux fur trim
Fashion experts say that noughties fashion with all its controversial trends is making a comeback. However, this does not apply to shoes decorated with faux fur. It is better to choose boots and shoes with a fleece lining. It will provide both warmth and softness.
Pashmina
The famous Indian goat's wool shawls and their substitutes are the favourites of almost all fashionistas - from Kate Moss to Kate Middleton. At the peak of the trend, they were used to create looks in both winter and summer. But this season, pashminas have been replaced by wide, thick and long scarves.
Wide-brimmed fedora
For several seasons, this soft round hat with a ribbon was a style highlight. But over time, there were so many fedoras around that they became the target of jokers and meme models. So it's time to give this trend a rest. In the current cold season, hats are at their peak. It can be either a thick model with a large pompom or a modest beanie. The main thing is that you feel warm and comfortable in it.
Cardigans without fasteners
Soft long sweaters, which, thanks to the loose front edge, can be wrapped up like a blanket, are a constant favourite among lovers of comfortable clothing. However, you won't see anything like this on the catwalks for several seasons now. Fluffy borg jackets that imitate sheepskin and at the same time remain comfortable and warm due to the oversized cut are popular these days. It is also a good alternative to the ubiquitous hoodie.
As wrote OBOZREVATEL, you can assemble a capsule closet for autumn 2022 with 10 classic clothes that don't go out of fashion.