Trending:
5 expert tips on how to improve digestion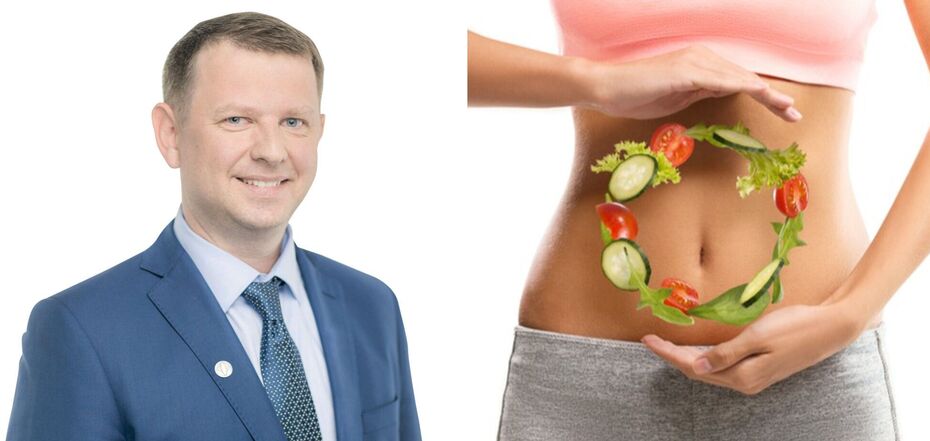 5 expert tips on how to improve digestion
Good digestion is the key to good health. Our energy, mood, physical and mental state depend on how the body digests and assimilates food.
Factors like unhealthy diet, stress, medications and illnesses negatively affect the gastrointestinal tract.
Herbalife nutrition expert Oleksandr Martynchuk tells how to improve the overall condition of the GI tract.
1. Observe the dietary regimen
You should avoid long intervals between meals and follow the dietary regimen.
2. Support the microflora of the gastrointestinal tract
The activity of the digestive system depends largely on the qualitative and quantitative composition of the microbial communities. This composition depends on what and how we eat, whether we are under stress, how we sleep, etc. There is now a lot of evidence in support of the use of probiotic complexes to help improve the functionality of the gastrointestinal tract. Herbalife's arsenal includes Microbiotic Max*, which provides all the benefits of combining microorganisms with probiotic properties (lacto- and bifidobacteria) with a prebiotic component (galactooligosaccharides), which enhances the effectiveness of its practical application.
3. Think about food safety
To avoid food poisoning and infections, you should not store food for long. Instead, you should consume clean drinking water and as fresh food as possible. You should also give it sufficient heat treatment if necessary.
4. Take in adequate amounts of dietary fiber
Dietary fiber helps to fill the digestive canal and improve GI. It has detoxifying ability because it binds and removes several harmful substances. They can also act as a substrate for feeding intestinal cells. It should also be said that dietary fiber can have a prebiotic activity to promote the growth and development of digestive bacteria with beneficial properties. At the same time, even with seasonal fruits and vegetables, a person's diet may be unbalanced and contain insufficient quantity and quality of dietary fiber. Functional products, in particular Oat-Apple Drink from Herbalife, can compensate for such deficiencies.
5. Avoid unhealthy foods
To reduce the strain on the digestive system and nutritional safety in general, it is advisable to avoid or significantly minimize the consumption of pre-processed foods. That includes sausages and other similar products.
*Dietary supplement. It is not a medicinal product.