Trending:
5 European cities where you can spend a fun weekend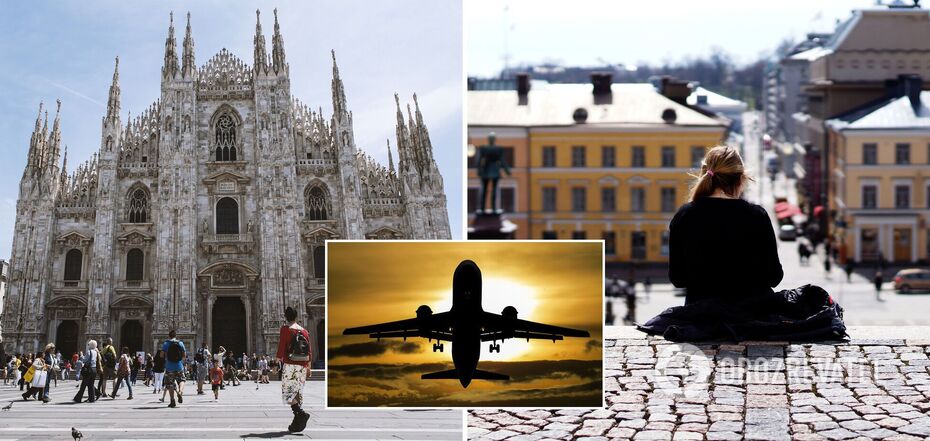 Europe's best cities for a weekend getaway
With the development of air travel, the world is getting smaller. We can walk around Paris in the morning and eat fried wings in a Berlin pub in the evening. OBOZREVATEL selected 7 interesting European cities where you can go on a weekend.
All places were chosen by the following criteria: flight time, the cost of airfare and the price for a two-day vacation. The ranking was formed from the cheapest to the most expensive routes.
Budapest (Hungary).
This city is beautiful at any time. In winter there are Christmas fairs in front of St. Stephen's Basilica. The chain bridge that connects Buda and Pest is not far from here. On Buda Hill, which is accessible by a historic funicular, is the incredible Royal Palace. Bring your swimsuit, because there are warm springs here where you can relax and de-stress.
Flight time is 1.45 hours one way.
Round trip tickets - $74
2-day vacation - $164
Thessaloniki (Greece).
This port city surprises all tourists. Multistory buildings are surrounded on all sides by ruins and excavations, half of the roads are blocked because of the work of archaeologists and historians, and in the center at this time music is played and real Greek wine is poured. Over time, however, people get used to this atmosphere, and they miss it later. Be sure to see this beauty from the White Tower, which is near the waterfront. Don't miss the ancient Ladadika neighborhood, which will amaze you with its authenticity.
Flight time is 2 hours one way.
Round trip tickets - $45
2-day vacation - $256
Girona (Spain).
This city holds the memory of the very Eiffel who changed the history of Paris forever. In the center of Girona there is a large red bridge that connects the modern neighborhoods with the old ones. Take a stroll through the surrounding streets. Here stand long lines of colorful houses filled with Spanish atmosphere. Most tourists remain fascinated by the local Baroque Cathedral and San Pedro de Galligans Monastery, which now houses an archaeological museum.
Flight time - 3,45 hours one way.
Round trip tickets - $105
2-day vacation - $256
Milan (Italy)
There's no need to talk about this city too much. It advertises itself. The famous Milan Cathedral with thousands of pigeons in the square, Sforza Castle, St. Ambrose Basilica, San Maurizio Church and dozens of other interesting locations are waiting for you in Milan. And that's not to mention the fashion boutiques and shopping malls that feature the world's best brands.
Flight time - 2.45 hours one way
Round trip tickets - $74.2
2-day vacation - $304
Helsinki (Finland)
This city is as if created for rest from the noise of megacities. The capital of Finland is quiet and calm, which attracts the attention of tourists. Walking on bicycles or on foot - this is the main activity, which is liked by all foreigners. And if you want to see the historical part of town - should go to the center of the tall Cathedral. And most of all you will be surprised by the Kiasma Museum with its unique exhibits.
Flight time - about 2 hours one way
Round trip tickets - $186
2-day vacation - $256
Before planning a vacation, carefully read the rules of entry into the territory of the chosen state.
Earlier OBOZREVATEL wrote about the best European destinations for a short vacation.