Trending:
4 signs will make their dreams come true by the end of summer: who's on the list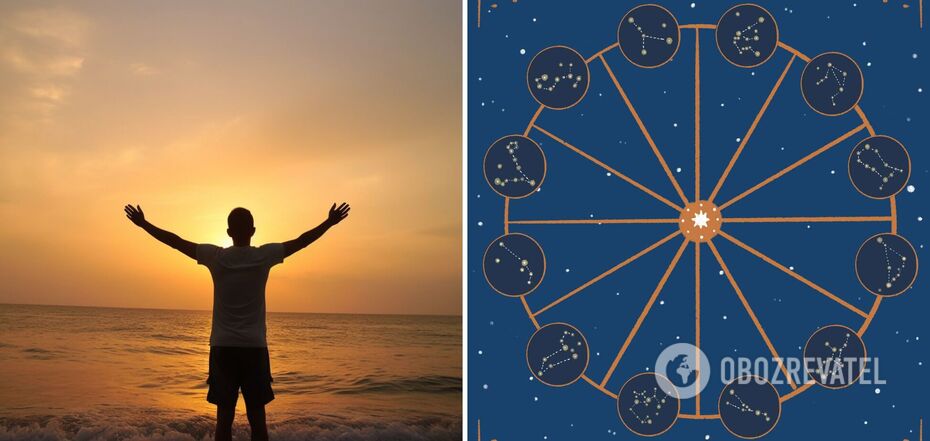 Leo, Libra, Sagittarius and Pisces will end the summer on a high note
The star chart for the coming weeks shows that by the end of the month, cosmic forces will converge, creating conditions for success and happiness for some zodiac signs. They will have many chances to fulfil their dreams and opportunities to change their lives for the better through their own efforts.
Astrologers have named the four lucky ones. Here is the forecast for them until the end of summer.
Leo
You will outshine everyone in August. All cosmic transits are on your side, which means you will be rewarded for your hard work and efforts. You will receive well-deserved recognition for achievements in your personal and professional life. With your natural charisma, you can motivate and inspire others who look up to you as a leader.
You will have many opportunities to present your creative ideas and visions. Your ability to define your goals and work towards them will lead to great results. Colleagues and superiors will notice your efforts. You will be praised and rewarded for your hard work and perseverance. If there are any difficulties on your way, you will be able to overcome them and realise your ambitions to the fullest.
Libra
August will be a time of growth and satisfaction for you. You'll feel inspired to make a positive impact on the world, and you'll be rewarded for your selfless efforts with many opportunities and support.
Remain a whole person, true to your beliefs, and your dreams will start to come true. Your determination and compassion for others will open doors to new opportunities, give you the energy to overcome future challenges and achieve your goals. This is a time of change and personal growth for you. Your good deeds will benefit not only those to whom they are directed, but also improve the quality of your life.
Discover your talents and learn new skills and you will be surprised by your own limitless possibilities. Grow your self-confidence and it will help you to realise your full potential and achieve your goals.
Sagittarius
You're ready to try something new and remain open-minded. This will give you a surge of happiness and joy this August. Expand your horizons and explore new opportunities as you enter a period of personal growth. This stage will be marked by a series of exciting journeys that will enrich your life in different ways. You will be filled with optimism and self-confidence, which will become your strengths and help you overcome difficulties. You will not be sad and will find the strength to move forward regardless of the situation.
Your willingness to engage in new activities and go beyond your comfort zone will allow you to access many previously unseen opportunities. You will reach your full potential if you are bold in your actions and embrace new opportunities with enthusiasm.
But don't forget to find time to relax. You should reflect on how you are feeling from time to time and take a break. There are so many experiences and things to do around you that it's easy to get overwhelmed. By allowing yourself to rest and focusing on your inner balance, you can enjoy your positive experiences even more intensely.
Pisces
You are going through a period of spiritual enlightenment. The universe is encouraging you to do some inner reflection, healing and release the burdens of the past. You are making room for new beginnings in your life. This will allow positive energy to enter your life and show you your deepest desires. You will have the opportunity to learn more about yourself and heal old wounds. Any spiritual practice will be beneficial to you.
Now you are able to recover from past traumas and get rid of emotional baggage. You are open to the needs of others, but remember your own. This is a good time to learn how to set boundaries and take care of yourself. This will allow you to better focus on your own energy and replenish it, which will help you achieve your goals.
Pay attention to the signs that the universe sends you - now you can learn to use your intuition better. It will help you make the right decisions that will lead you to your goals and ambitions. Yes, the path to self-discovery can be difficult, but if you have faith in yourself and love for yourself, you will be able to cope with this journey and come out of it a stronger person.
Subscribe to OBOZREVATEL's Telegram, Viber and Threads channels to keep up with the latest developments.