Trending:
3 natural ways to clean bathroom tiles without chemicals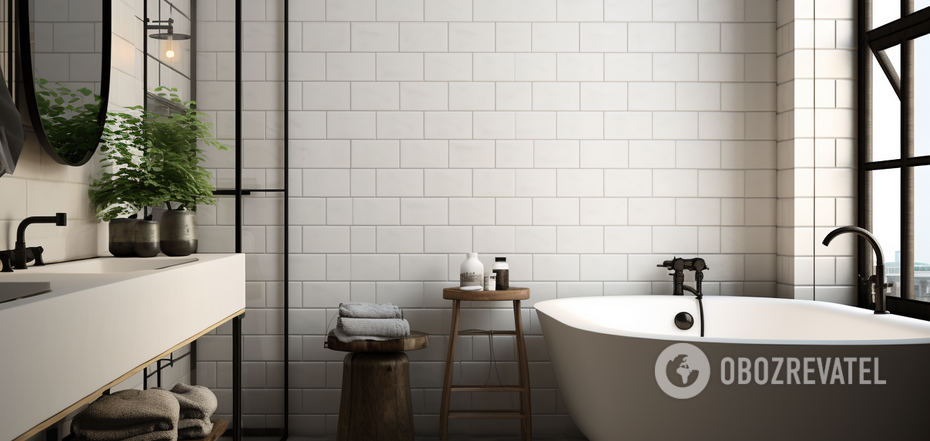 How to clean bathroom tiles
Without regular maintenance, bathroom tiles can become a real breeding ground for mold and pathogens. Cleaning products should not contain aggressive acids, alkaline ingredients, and solvents such as acetone, as they can damage the surface and make it lose its shine.
OBOZREVATEL shares three popular methods that will help you clean tiles and grout joints. Simple ingredients will not only clean the dirt but also prevent the appearance of mold.
Baking soda
Fungal spores begin to spread rapidly in places with high humidity. As a result, mold grows on the tiles and in the joints. The problem can be easily solved and you don't even have to spend money on expensive cleaning products.
Baking soda is the most effective ingredient to help clean and disinfect surfaces. Baking soda fights not only mold but also rust. Simply moisten the surface with water and wipe it with baking soda using an old toothbrush or sponge. You can also make a paste by mixing 100 g of baking soda and 500 ml of water. It takes time to work, so leave it on the surface for 20-30 minutes.
Vinegar
Vinegar removes limescale caused by hard tap water. While most products clean the tile only partially, creating the appearance of cleanliness, vinegar destroys deep deposits. Mix water and vinegar in equal proportions and spray the mixture onto the limescale. Rinse 30 minutes later.
Citric acid
Citric acid will help clean dirt. It is also a great flavoring agent. You can cut a lemon in half and clean the tiles with one half or buy citric acid, dilute it with water, and spray it on the surface. Rinse it off with clean water afterwards.
Earlier, OBOZREVATEL published a recipe for a miraculous remedy that will help get rid of limescale quickly.
Subscribe to OBOZREVATEL on Telegram and Viber to keep up with the latest news