Trending:
Zucchini can accumulate nitrates: how to choose safe caviar in the store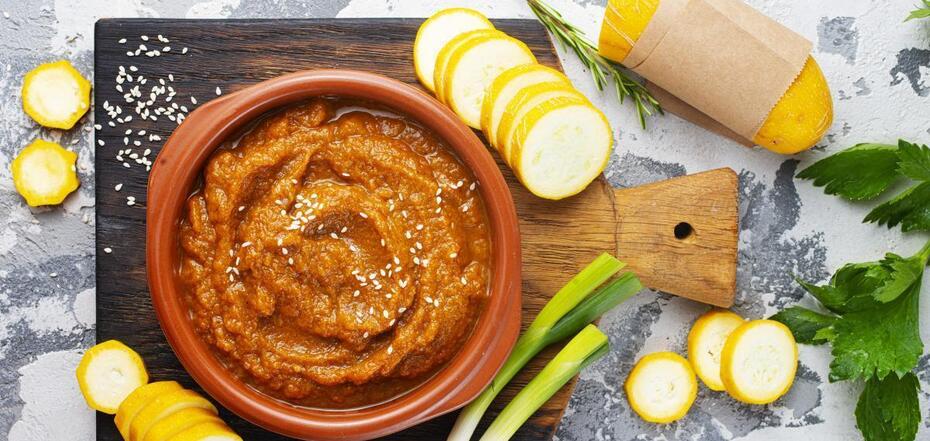 How to choose zucchini caviar in the store. Source: depositphotos.com
If you don't want to cook homemade zucchini caviar, you can always buy it in the store. To find quality caviar, experts advise checking whether it is made according to the state standard (DSTU), as in Ukraine many producers use so-called TU (technical specifications), which put forward a more lenient regulation of manufacturing technology.
FoodOboz editors share useful tips on how to choose high-quality and safe zucchini caviar in the store and how to check it at home.
How to choose zucchini caviar in the store:
1. Pay attention to the composition
Be sure to pay attention to how the zucchini were cooked, choose those that are not fried but boiled as it is healthier. It is also worth looking at the percentage of zucchini in the caviar. If it is not indicated, they are there less than half. Pay attention to whether there is flour in the composition. If there is, do not buy it.
Remember that the composition should include zucchini, onions, carrots, vegetable oil, tomato paste, black and aromatic pepper, salt, parsley and dill.
2. Zucchini can accumulate nitrates
Although they are very useful vegetables, zucchini have the property of accumulating nitrates, so it is very important to know the conditions the vegetable was grown in. Caviar can easily become poisonous. The norm is within 400 mg per kilogram.
3. Pay attention to the tightness and shelf life of the jar

The jar should be opened with a sound. Be sure to look at the color of caviar on the lid. If it is black, it means that there was contact with metal. Thus, the storage contidions were violated.
How to check zucchini caviar at home
1. Color
It should not be too bright. The brighter it is, the more tomato paste it has.
2. Structure
It should not be runny or have any lumps. The structure should be homogeneous.
3. It shoud have DSTU marking, not TU
OBOZREVATEL also reporte, why a zucchini caviar jar may explode.