Trending:
Why you should eat walnuts and in what form they are most useful: an expert's answer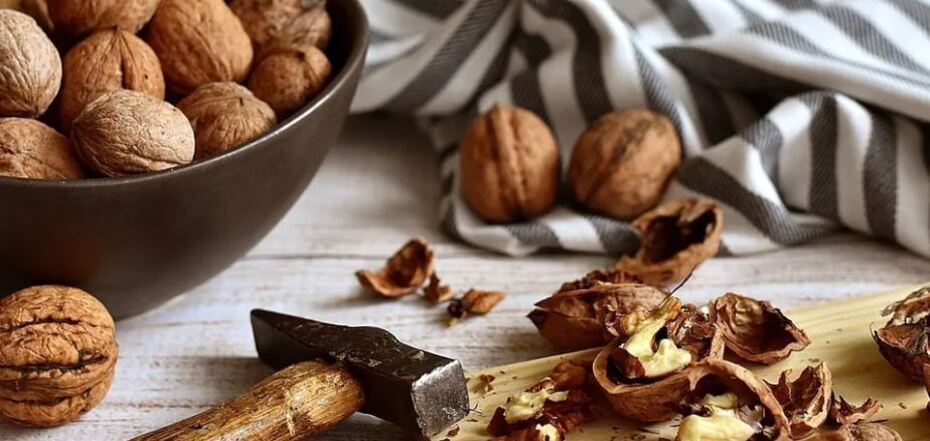 Benefits of walnuts . Source: pixabay.com
Walnuts are a very simple, yet very valuable and useful product, which is a concentrated source of nutrients, vitamins, minerals, fiber.
Nutritionist Svetla Fus told on Instagram about the benefits of walnuts buckwheat and who should definitely eat them.
"There are quite a lot of fats in nuts, 50-65 g per 100 g. But these are mainly healthy fats, in their natural form, which have not been touched by industrial processing. A significant proportion of fats in nuts - valuable mono- and polyunsaturated fatty acids belonging to the group of omega-9, omega-3 and omega-6. Thanks to them, nuts have a positive effect on the functioning of the cardiovascular system and the brain," explains the expert.
The nutritionist also added that nuts are good for satiety, because they contain proteins, carbohydrates, combined with fats, dietary fiber, vitamins and minerals.
How to choose walnuts correctly
"It is desirable to buy nuts only in the shell, protecting valuable fats and vitamin E from oxidation. Fats in peeled nuts quickly oxidize and acquire the taste of rancid oil," the expert said.
In what form are walnuts most beneficial
"Once peeled from the shell, eat them raw to retain the beneficial fatty acids and vitamin E. Toasting nuts is another big mistake in modern nutrition, as the high temperature destroys the fats and reduces the vitamin content. Also salted, and even more so sweetened with sugar or honey, nuts are also far from the best choice. Therefore, I advise you to eat nuts in their raw form, separately from chocolate and sweets!", - summarized Fus.
Also on OBOZREVATEL reported, what products should not be consumed cold and how to warm them properly.